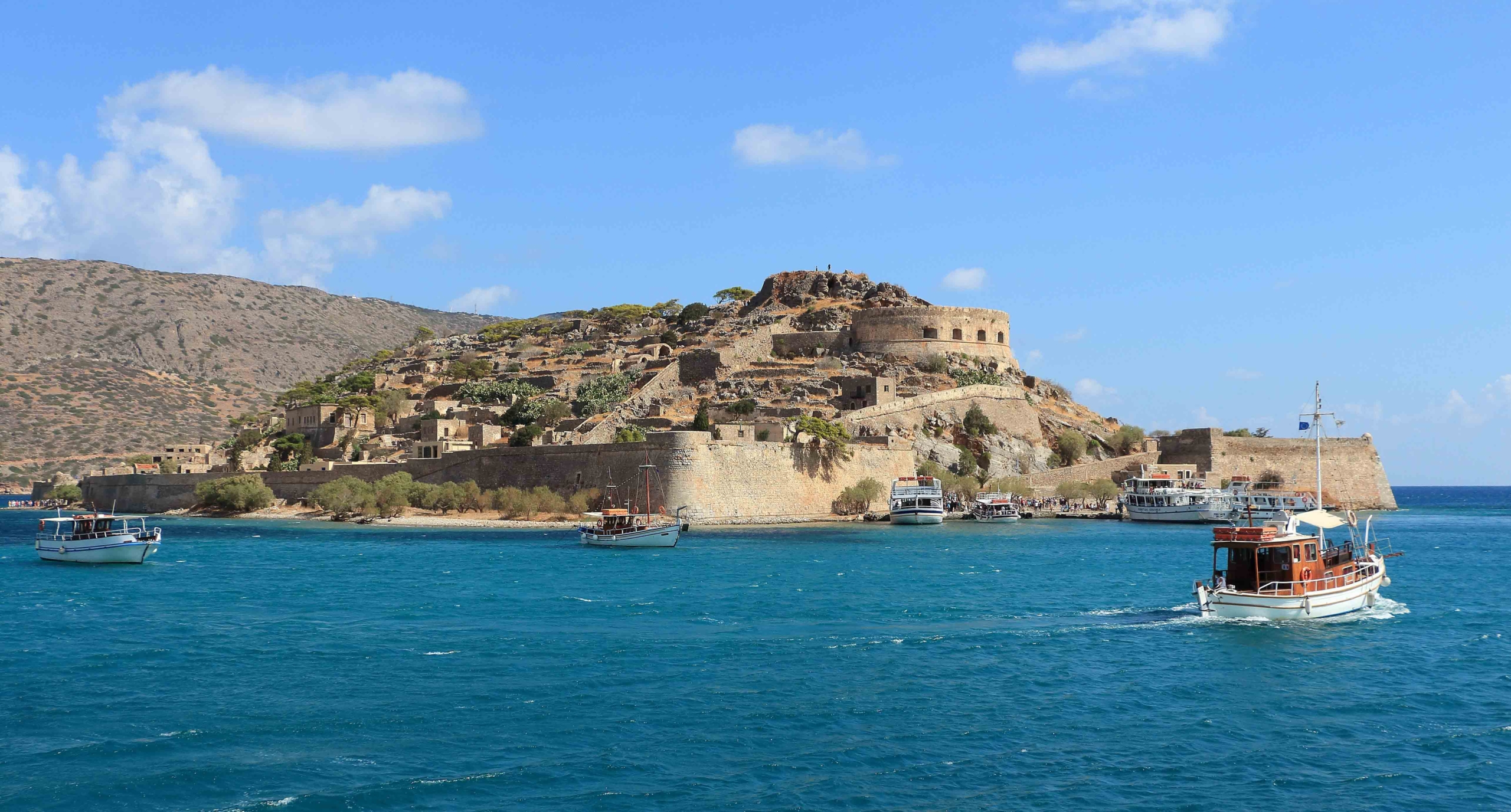 Crete
Greece's largest island, located 160 kilometres from the mainland, is rightly called the sunniest island in the Mediterranean. The sun shines here 305 days a year and, combined with the azure blue sea lined with the long sandy beaches; it's the perfect holiday destination.
Adventure
Crete is located at the southernmost tip of Greece, ensuring consistently comfortable weather you can enjoy while boating, doing water sports or exploring different places all year round that have rewritten history. Standing out amongst these is the Knossos Palace near Crete's capital, Heraklion, or the late 16th-century fortress on the island of Spinalonga.
Sport and hiking
There are hundreds of kilometres of sandy beaches; the ruggedness of the island provides many trekking, hiking and cycling opportunities; the Dikti and Asterousia mountains are popular climbing spots; you can use the time to visit traditional olive farms or enjoy a cruise around the coast on the Aegean Sea as well as windsurfing or diving.
Culture and sightseeing
The historic centre of Heraklion, which dates back to 2000 BC, is dominated by the Lion Fountain and the nearby 14th-century Venetian fortress of Koules, located in the harbour, less than an 11-minute walk from the centre.
You should not miss a visit to the Archaeological Museum of Heraklion, which is open all year round and unique for its one and only collection of artefacts from the Minoan period. During the summer season, don't miss the theatre, dance and music festival held in the village of Houdetsi, near Heraklion. There are several archaeological sites open to the public in the vicinity of the villa.
Gastronomy and shopping
High-quality olive oil, stuffed vine leaves and fresh fish play a major role in the local cuisine, which you can enjoy year-round in one of our tried and tested restaurants, or we can have it prepared for you on your grill.
You should not miss the local markets in the area, which can boast a long tradition. For regular shopping, you can use Z Cretan shopping centres within 15 km.