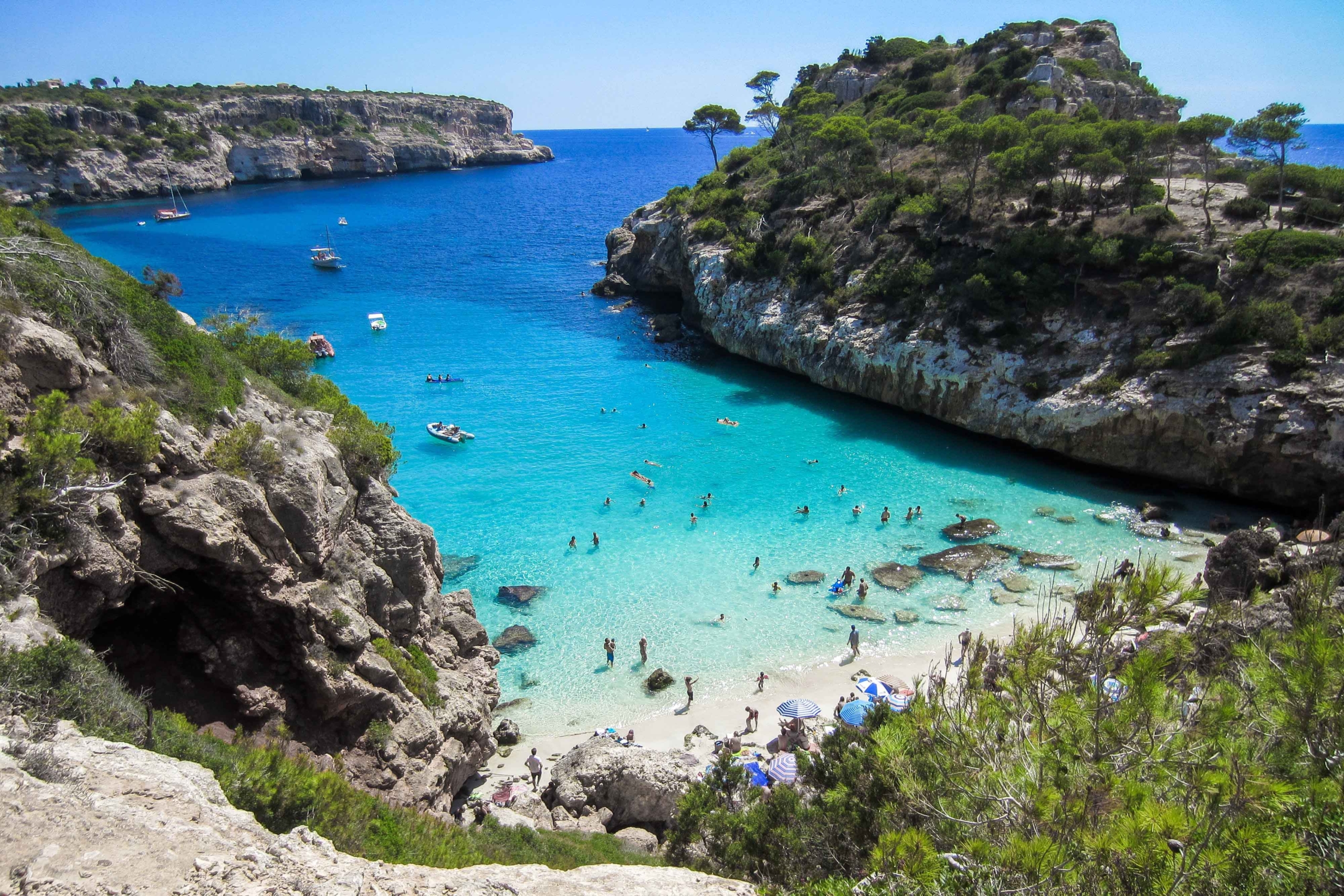 Mallorca
The largest of the Balearic Islands is a place that has something to offer all year round. You can discover countless sandy beaches and coves, numerous golf courses or participate in the harvest festivals all over the island in autumn. Not for nothing Mallorca is called the "Pearl of Spain".
Adventure
Mallorca is a place for everyone and its treasures can be discovered virtually anytime thanks to the nice weather all year round. Winter sees the island enveloped in the scent of almond and orange trees, spring is the ideal season for cycling, and autumn is characterised by the olive, almond and grape harvests that accompany the celebrations all over the island.
Sport and hiking
23 top-quality golf courses; an ideal place for parasailing, paddleboarding and diving; a 120-kilometre track through the UNESCO-listed Serra Tramuntana mountains; over 700 kilometres of cycling trails leading through the plains and mountains with an elevation gain of 3,000 metres.
Culture and sightseeing
The capital city of Palma de Mallorca is dominated by the magnificent 16th century La Seu Cathedral or the Gothic Bellver Castle, now a museum.
You shouldn't miss the Palma Aquarium, which contains the largest collection of coral reefs in Europe as well as a magnificent display of underwater life
Gastronomy and shopping
Mallorcans are soup lovers, so you should try the characteristic thick "sopa mallorquina" made with vegetables and meat with a generous dose of quality olive oil added.
For shopping, you can use the largest craft market, Dijous Bo in Inca, which is visited by tens of thousands of tourists every year. For regular shopping, you can choose the largest shopping centre, FAN Mallorca Shopping, located in the capital.