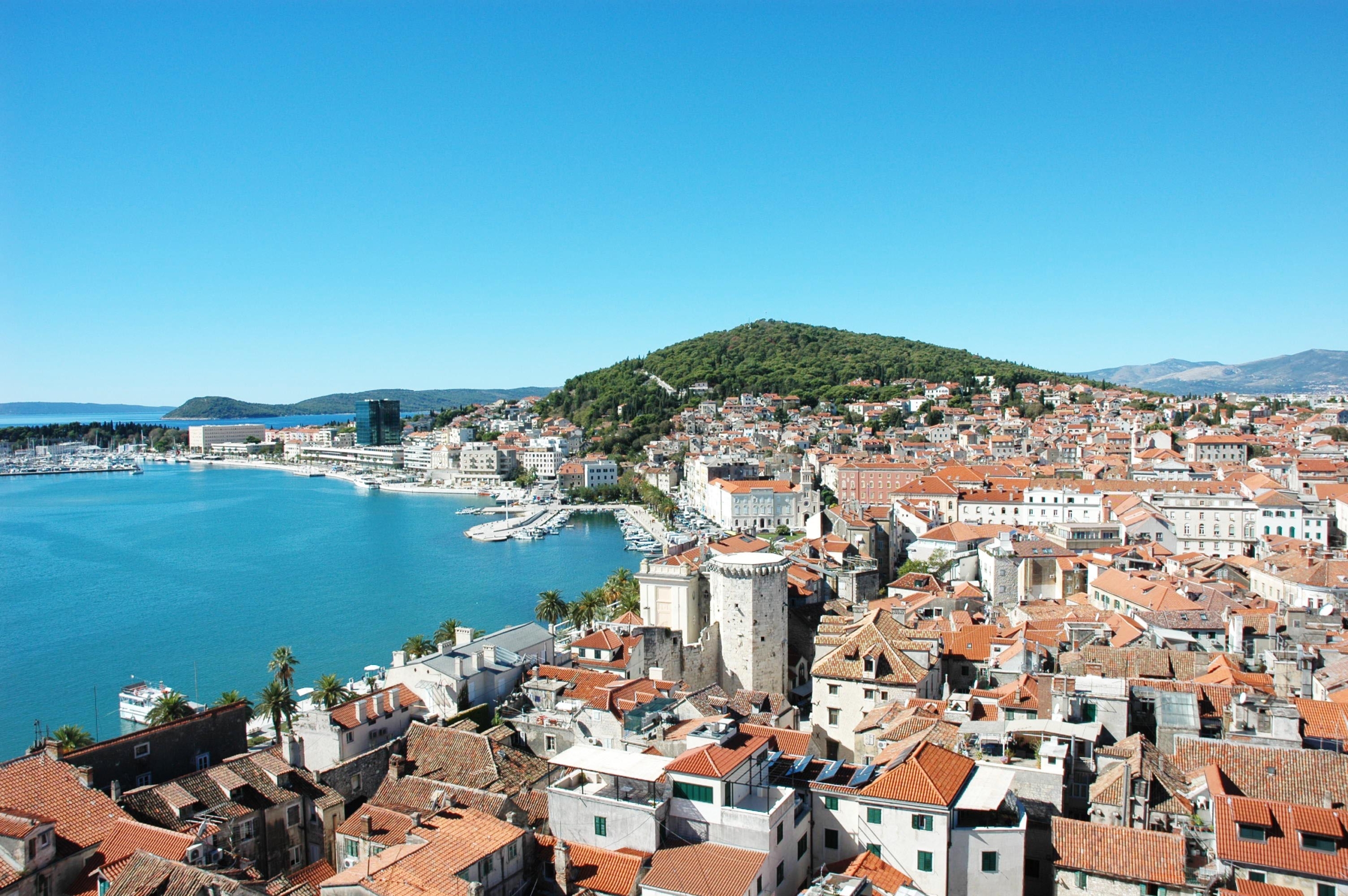 Split
The city of the sun, we could still call Split (Croatia). Split has the most sunny days of the year. But it's not just the sun-drenched alleys. Split has a beautiful historic core, lives by culture and is a point from which you can go to nature and other monuments.
Adventure
Most people associate a holiday in Croatia with rolling on the beach and drinking cold drinks. The great advantage of Split is that even the most active tourists will have fun here. So if you get bored of sunbathing, Split is the right place for you. You can visit many interesting places such as Trogir, Diocletian's Palace and also many beautiful beaches Žnjan, Kasjuni or Bačvice. A small trip is also worthwhile behind the famous Zlatni Rat beach on the nearby island of Brač.
Sport and hiking
Split city center is definitely busy. The heart of Split, in addition to Diocletian's Palace, is the city market Pazar, which is referred to as the "navel of Split", as it connects the historic part of Split with the port, which is one of the largest transport hubs in Croatia. Many boats sail from Split to the surrounding islands, but also to Italy.
You will find quiet places on the Marijak hill just outside the center of Split, where there is a large forest park, and the northern side of which belongs only to pedestrians and has a nice view of Split. On the opposite side of the city, not far from the port, begins a large promenade with Split's city swimming pools, such as Bačvice, Firule or Zenta.
Culture and sightseeing
If you visit Split in the second half of July until the end of the first half of August, you will witness the important cultural summer event "Split Summer". The festival includes a wide range of cultural programs, the most important of which are concerts, theater performances and opera performances.
One of the most important local monuments is Diocletian's Palace, which has been listed on the UNESCO World Heritage List since 1979. During the tour of the palace you can also visit the Diocletian's Mausoleum, which contains very valuable works of art.
Gastronomy and shopping
From Split comes the famous Dalmatian pašticada, but also specialties from freshwater crayfish, tasty and aromatic sweets, viška, forska and Komiža pogača, as well as the famous sausages luganice and arambašići from Sinj, sarma (sour cabbage rolls stuffed with beef and pork). Top wines such as vugava, Plančić and smutica – red wine mixed with sheep's or goat's milk – await you on Hvar. You can visit many shopping centers, restaurants and much more..