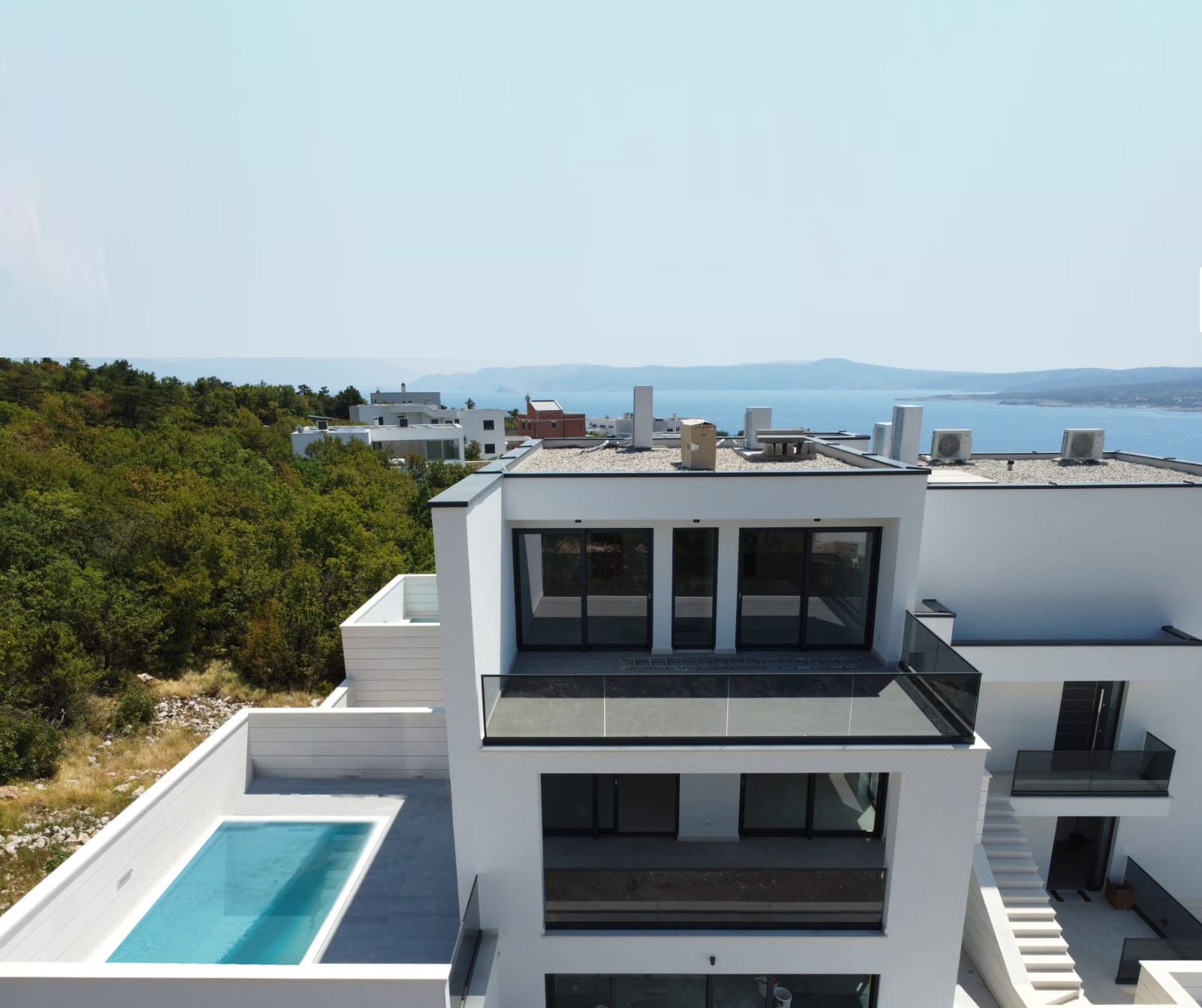 Penthouse Crikvenica
Crikvenica, Croatia
4 rooms | 3 bedrooms | 3 bathrooms
113 900 € | 1/8 share
170 m² | 70 m² terrace
About real estate
Property not currently available. Availability expected October 2024. Property is waiting for the use permit.
This magnificent penthouse in the beautiful coastal town of Crikvenica is a perfect choice for your stay by the sea. With its stunning sea views, private pool and prime location, it offers an unforgettable experience in one of Croatia's most enchanting coastal towns.
Featuring 4 rooms, including 3 spacious bedrooms and 3 en-suite bathrooms, this penthouse stretches over 2 floors and provides ample space for a comfortable stay. With its private entrance, you can enjoy a sense of exclusivity and privacy. The highlights of this property are the two spacious terraces, spanning a total of 126 m2, offering breathtaking views of the mesmerizing sea. The lower of the terraces features a luxurious pool, providing the perfect spot to relax and soak up the sun. The disposition of the penthouse is thoughtfully designed, ensuring a seamless flow between the living areas. There are two bedrooms on the top floor, each with terrace access, and another bedroom on the lower floor. The open-concept living room and dining area provide a spacious and inviting atmosphere for entertaining guests or spending time with family.
Equipped with air conditioning and smart home capabilities, the penthouse ensures convenience and modern comfort. Additionally, there is a garage for secure indoor parking as well as an additional outdoor parking spot, providing hassle-free transportation and easy access to the property. The penthouse is located just 1,000 meters away from a beautiful beach. Additionally, within a few minutes, you can reach the vibrant promenade with numerous restaurants and shops, offering endless entertainment and dining options for residents and visitors alike.
Crikvenica is a captivating coastal destination known for its pristine beaches and charming atmosphere. With its prime location, the penthouse offers you the opportunity to indulge in the beauty of the sea and immerse yourself in the vibrant local culture. Whether you choose to explore the town's historic sites, indulge in delicious culinary delights, or simply unwind by the pool, this penthouse is the perfect base for an unforgettable holiday experience
in Crikvenica.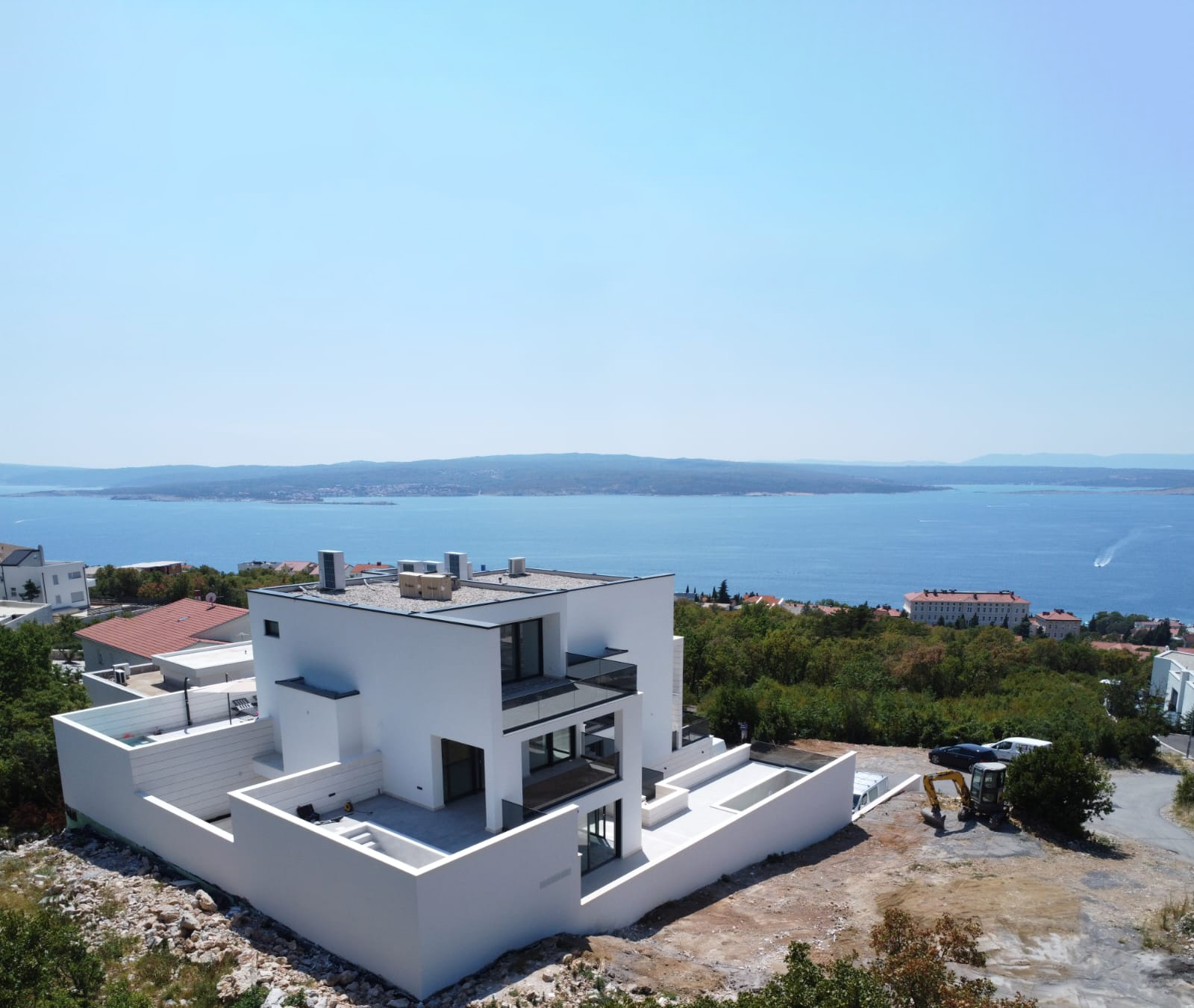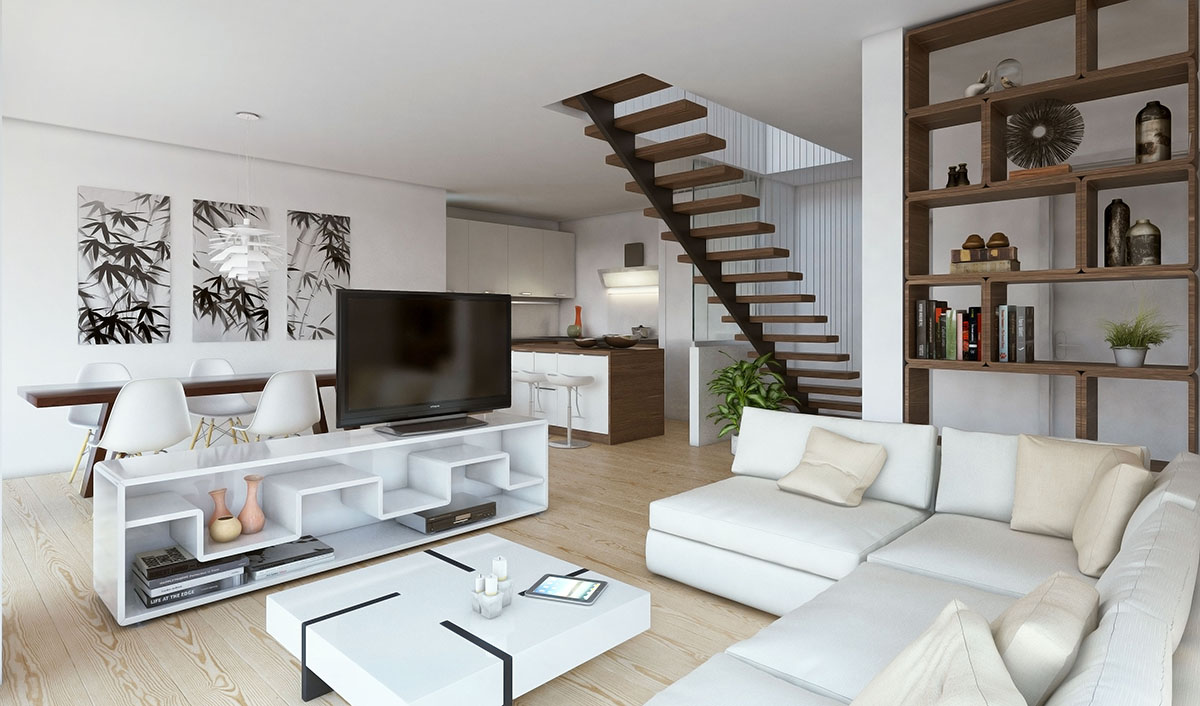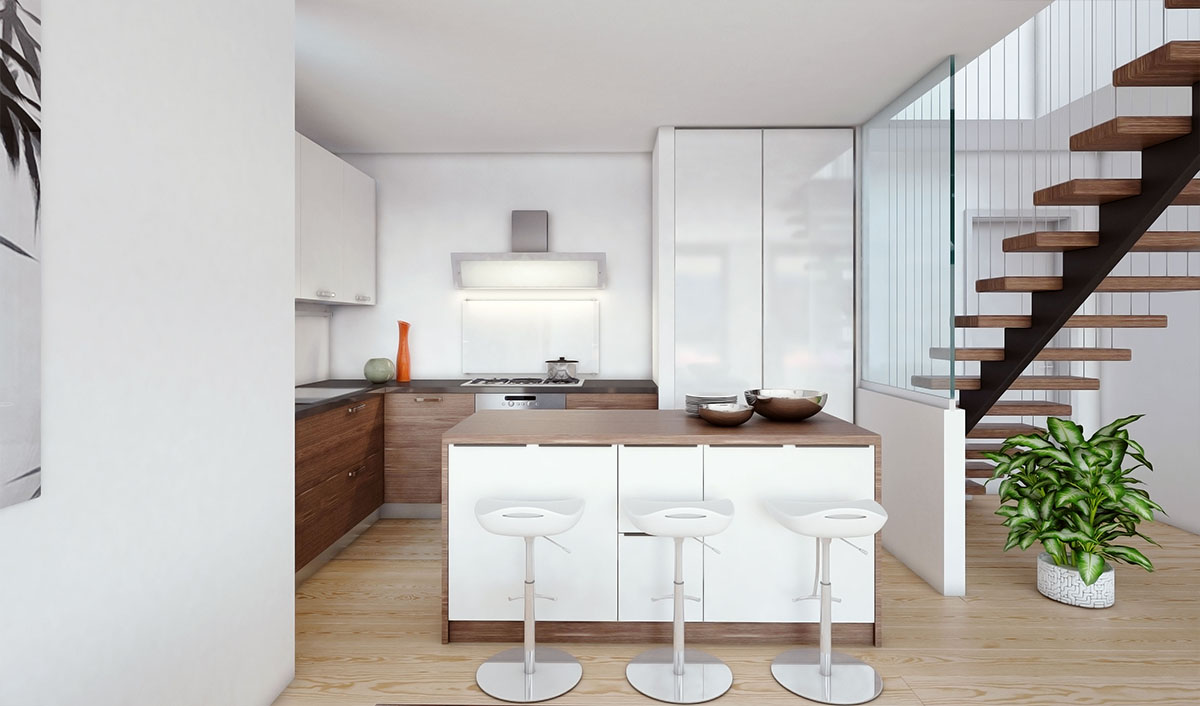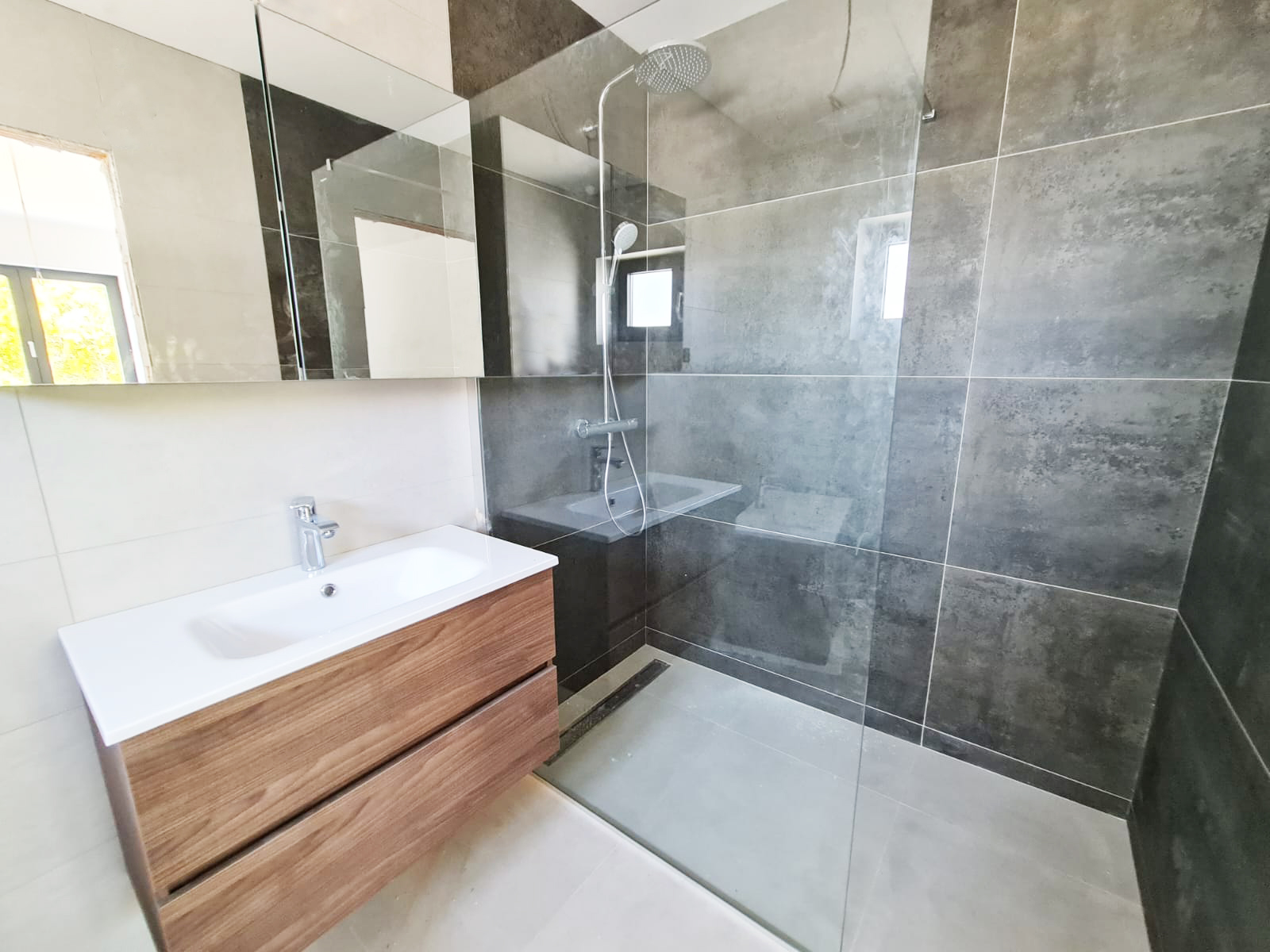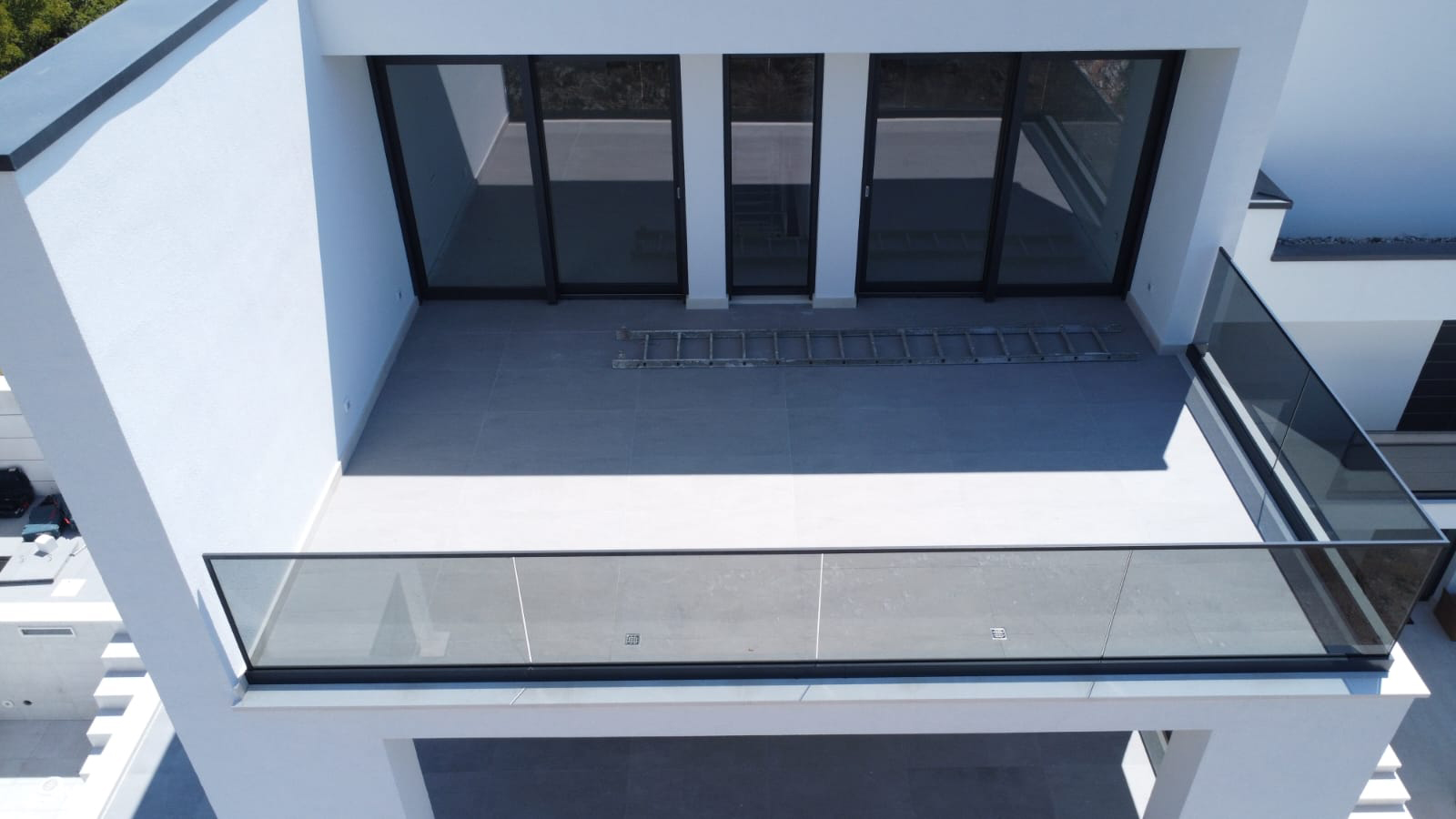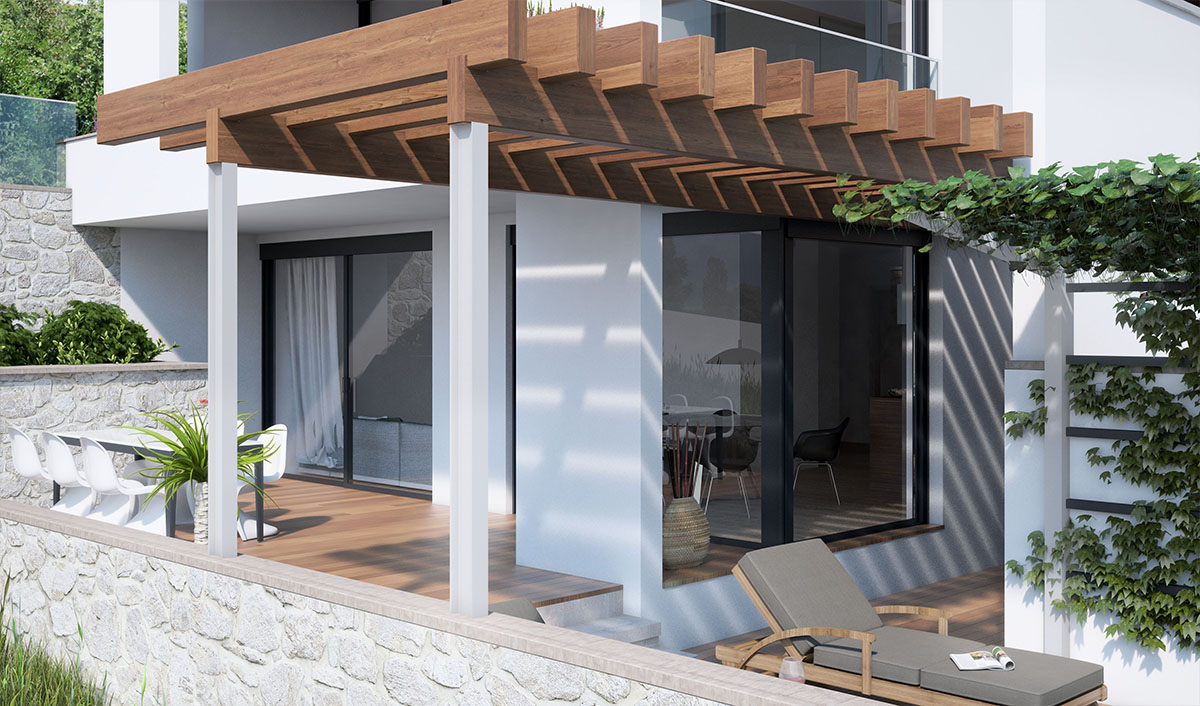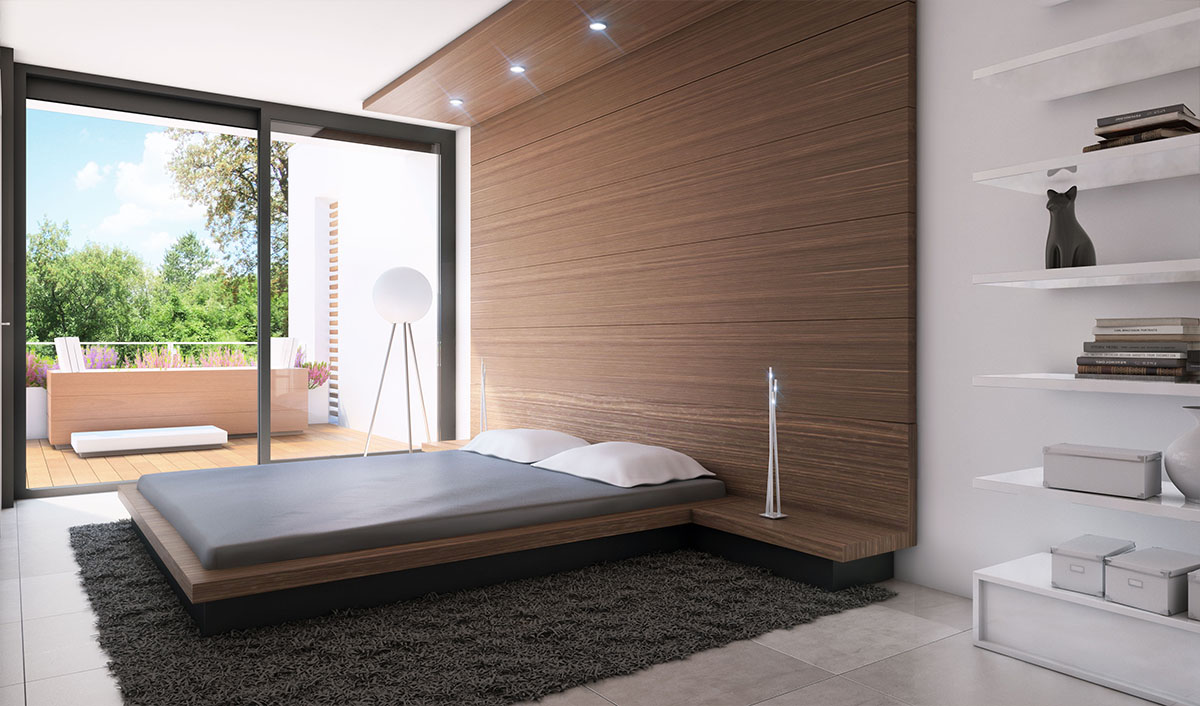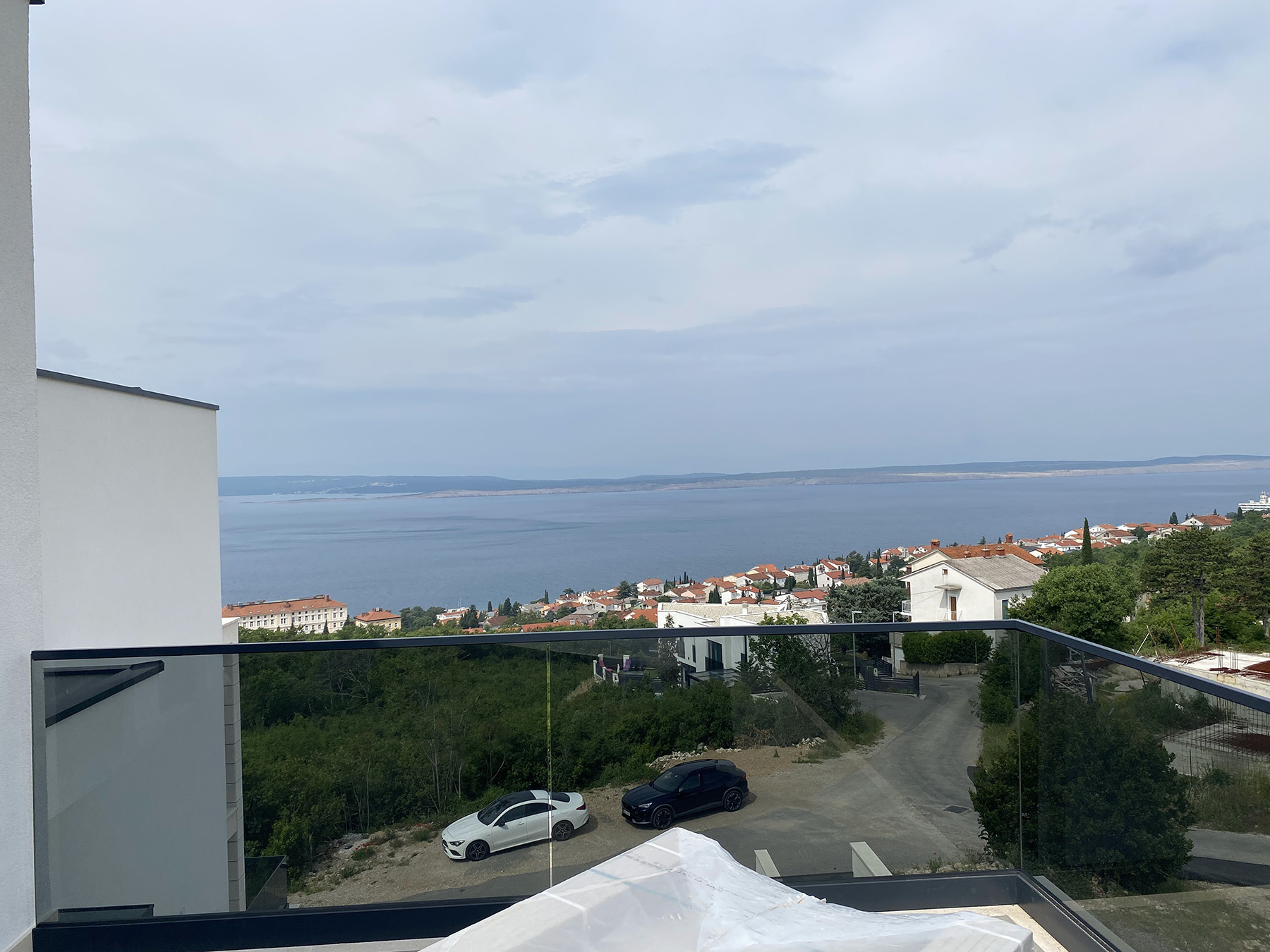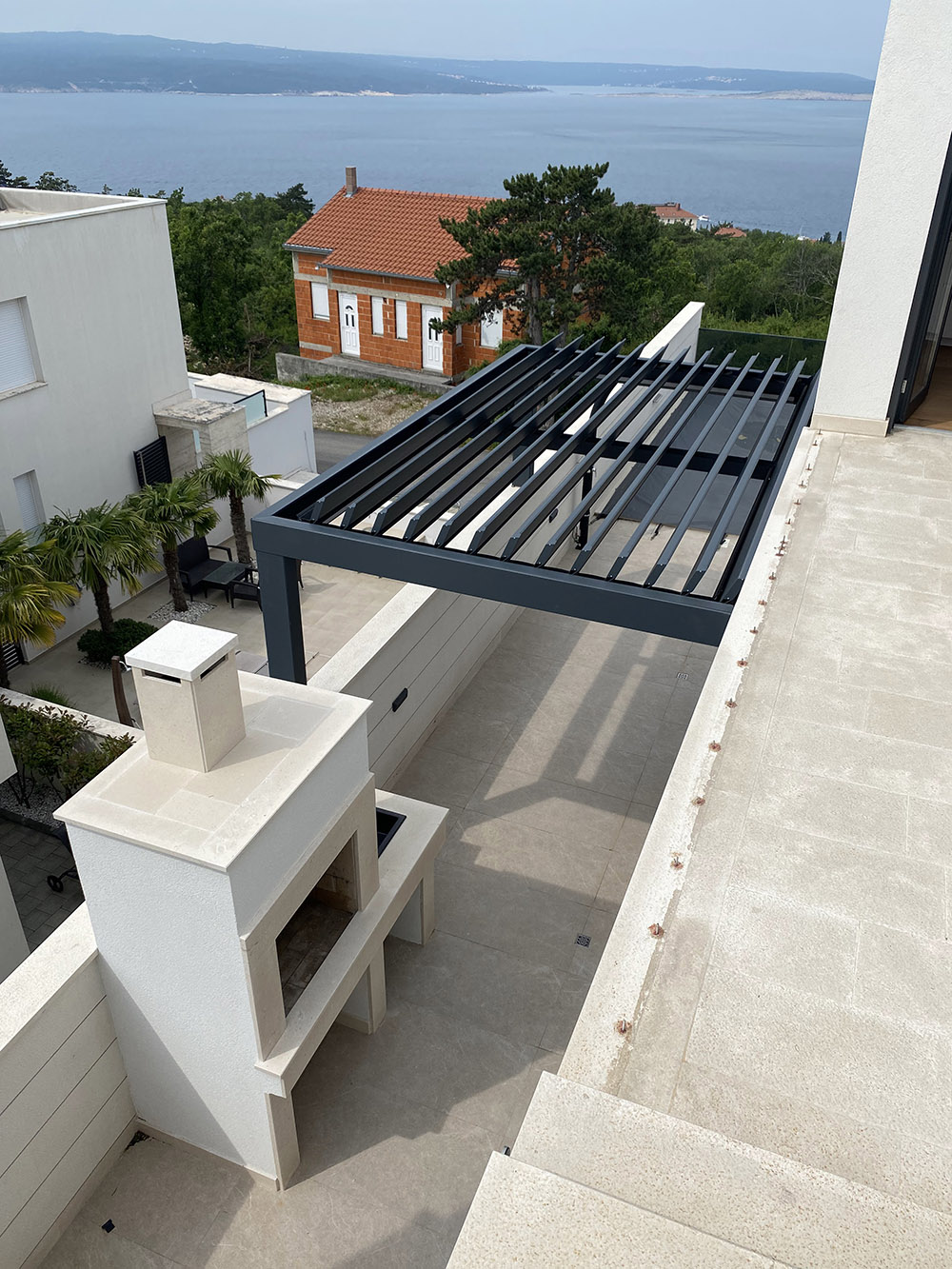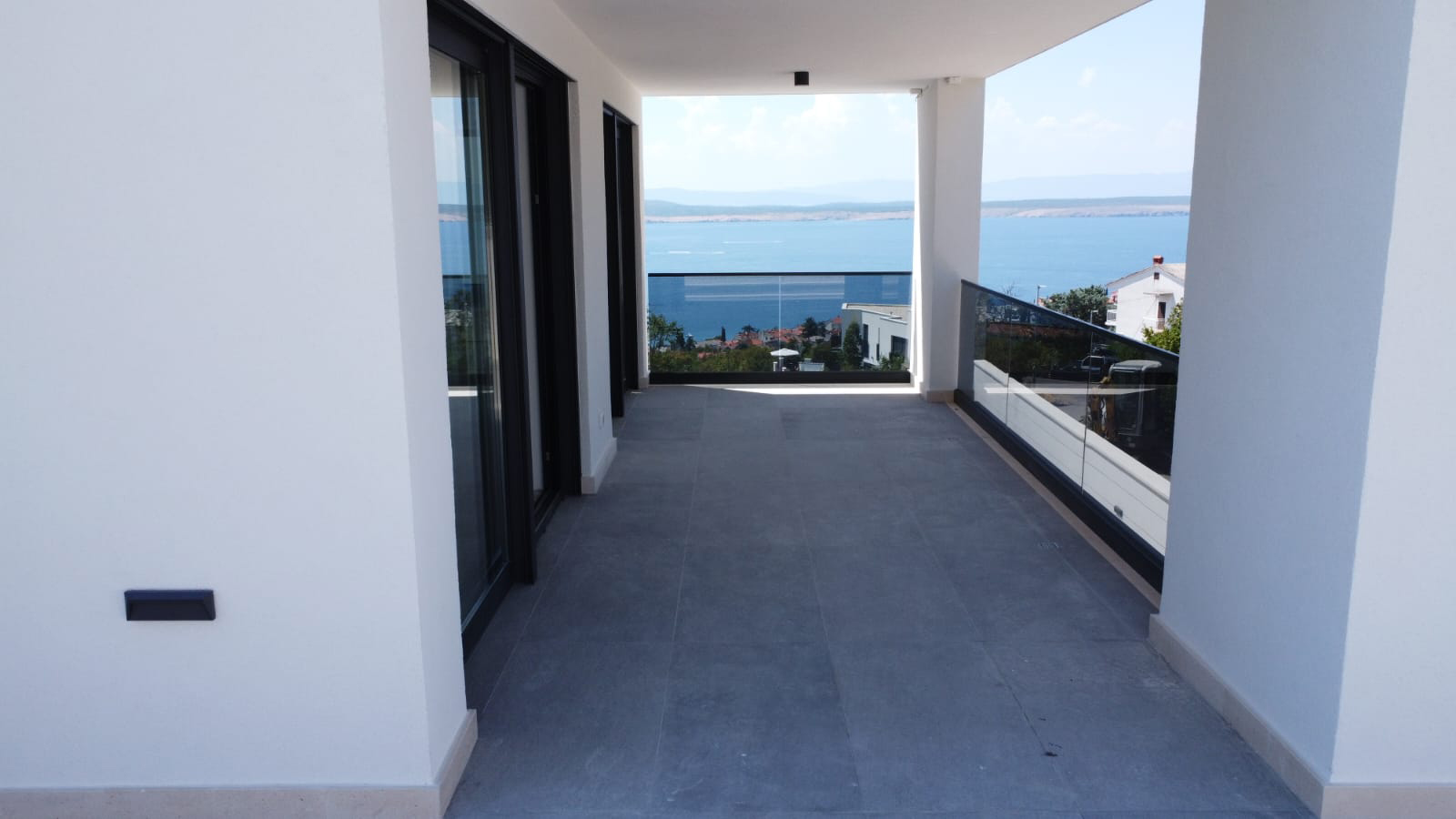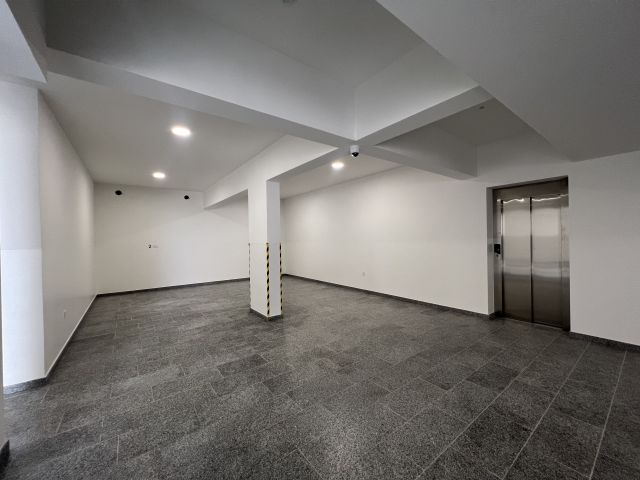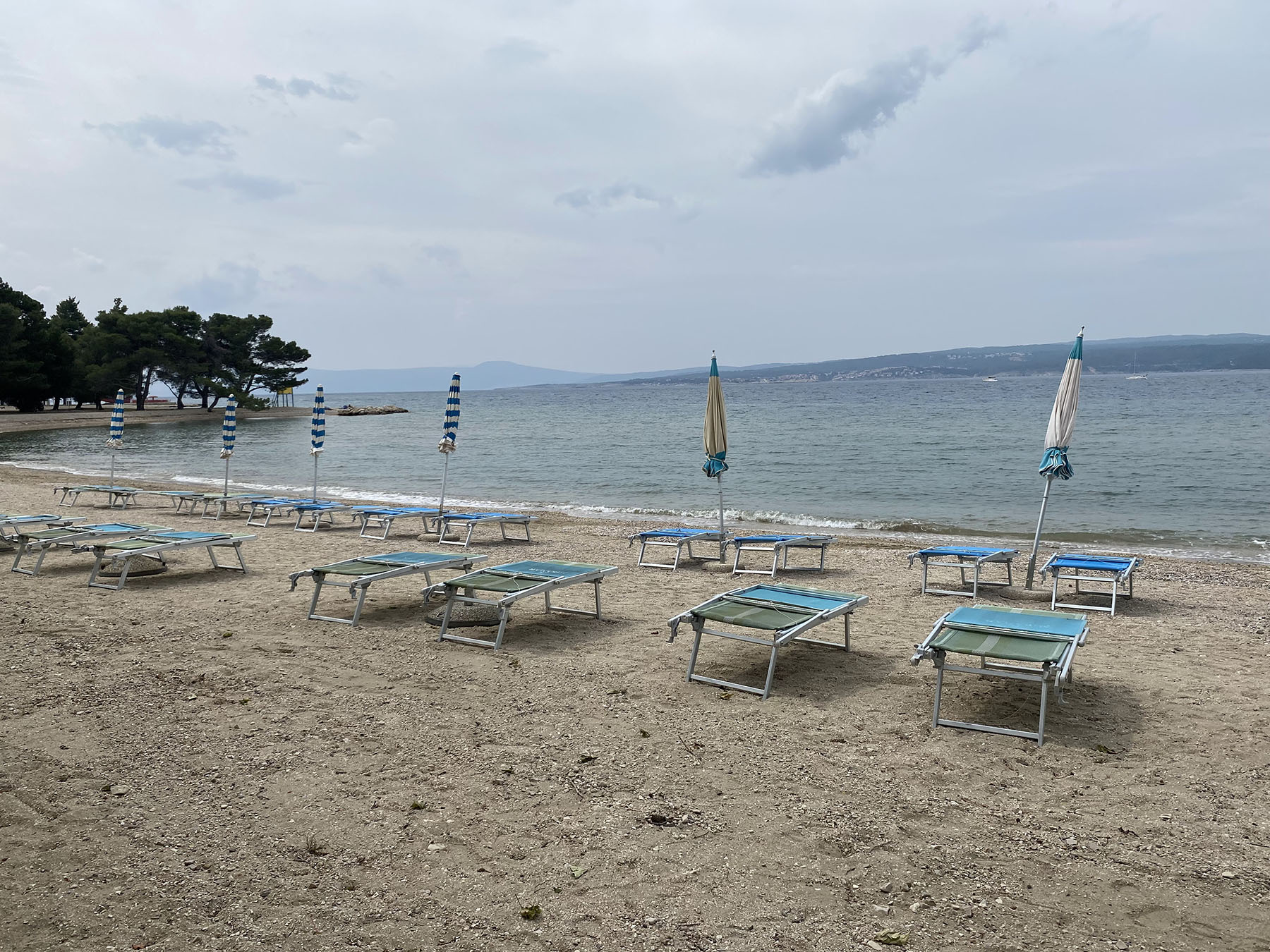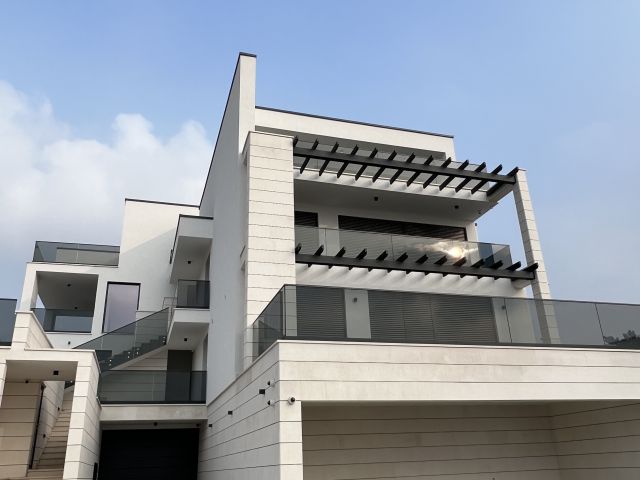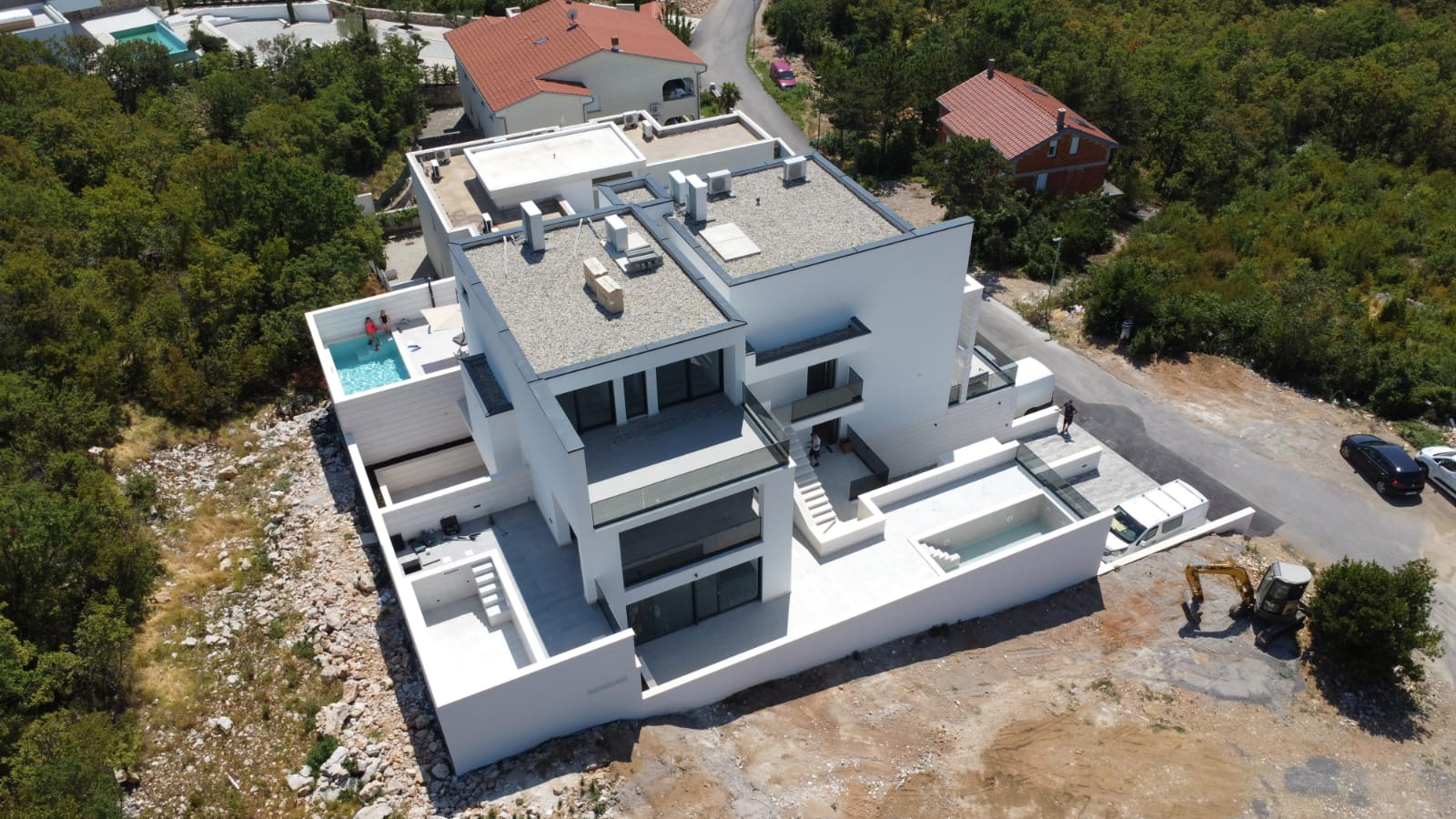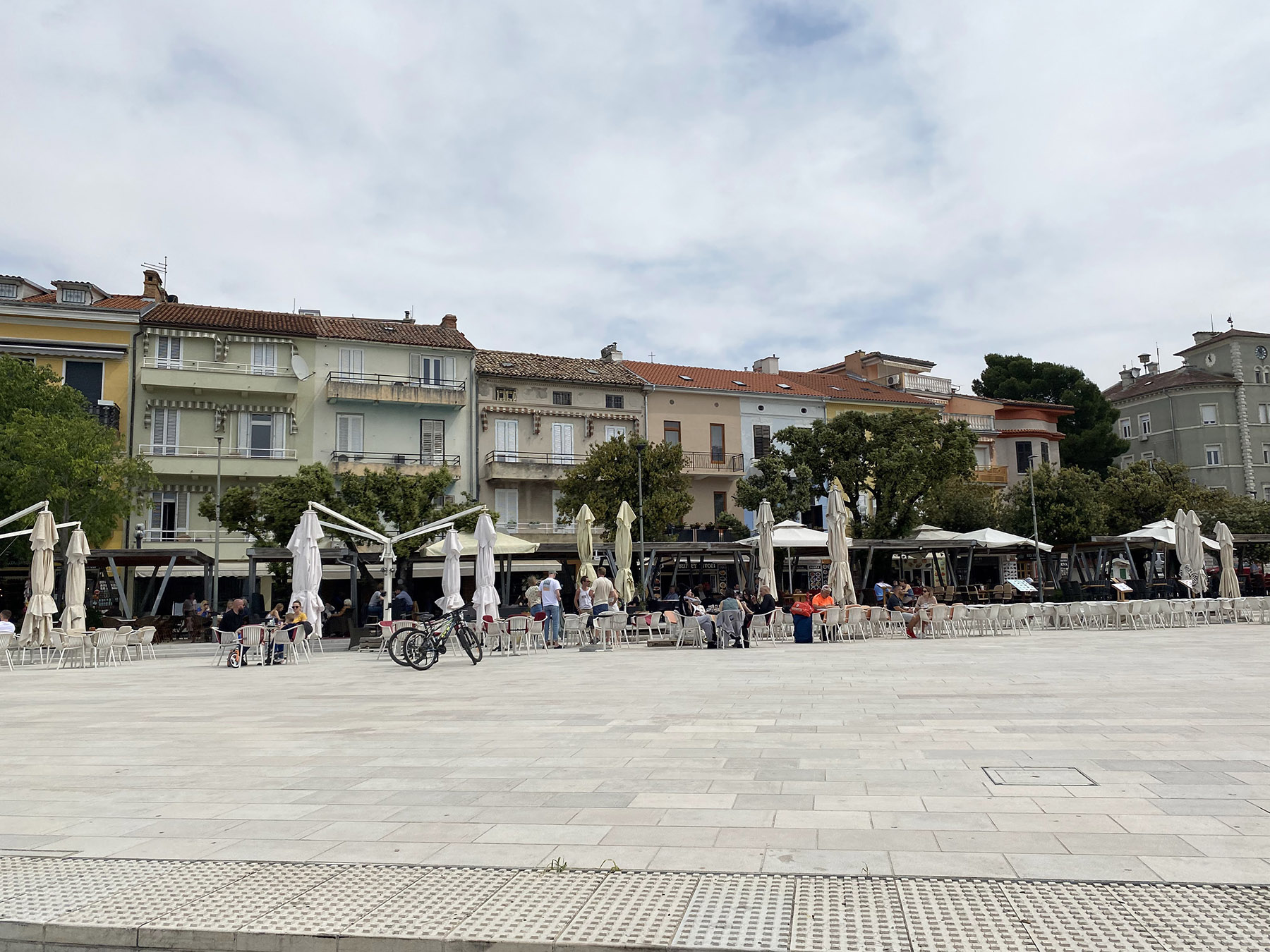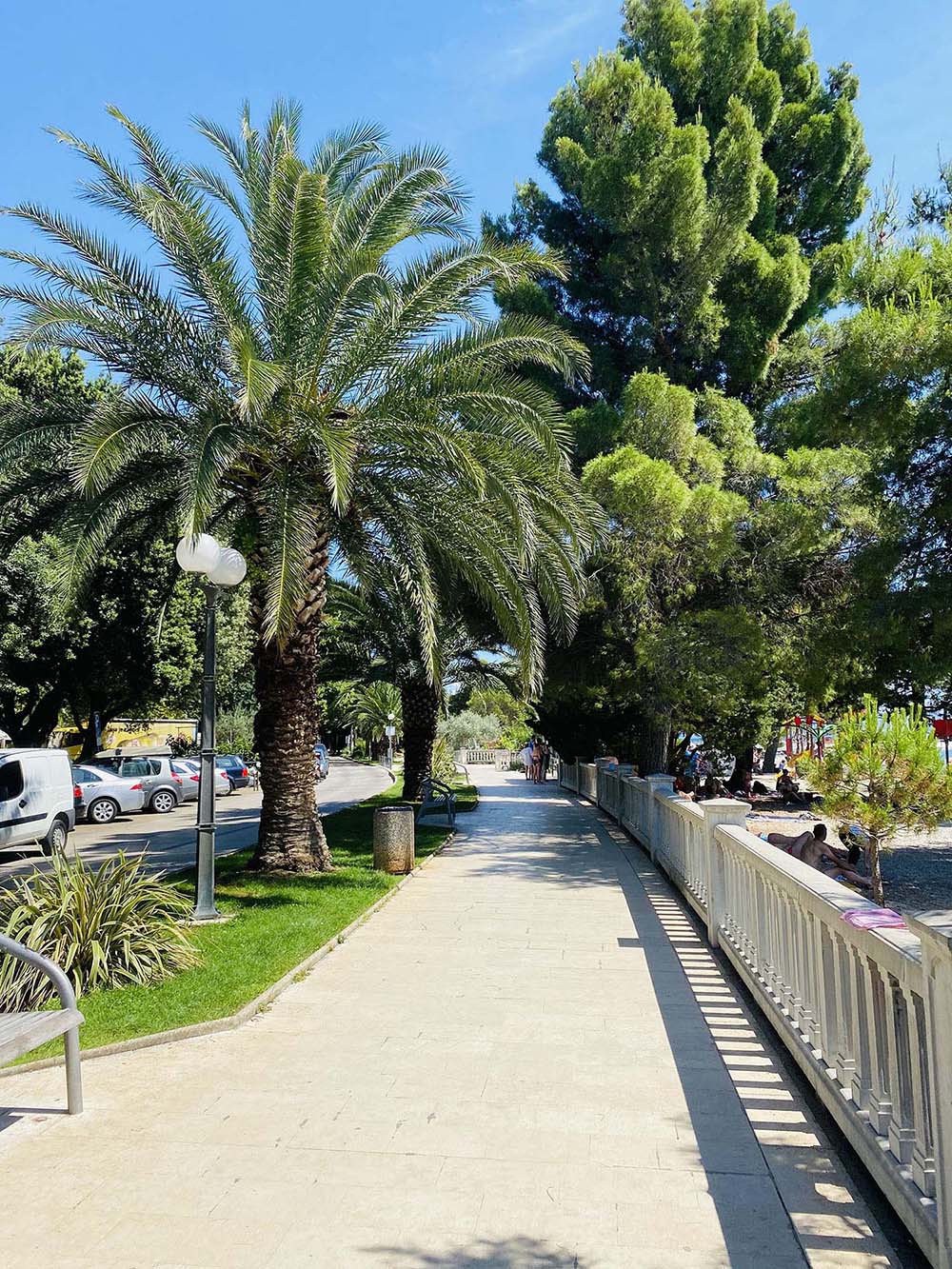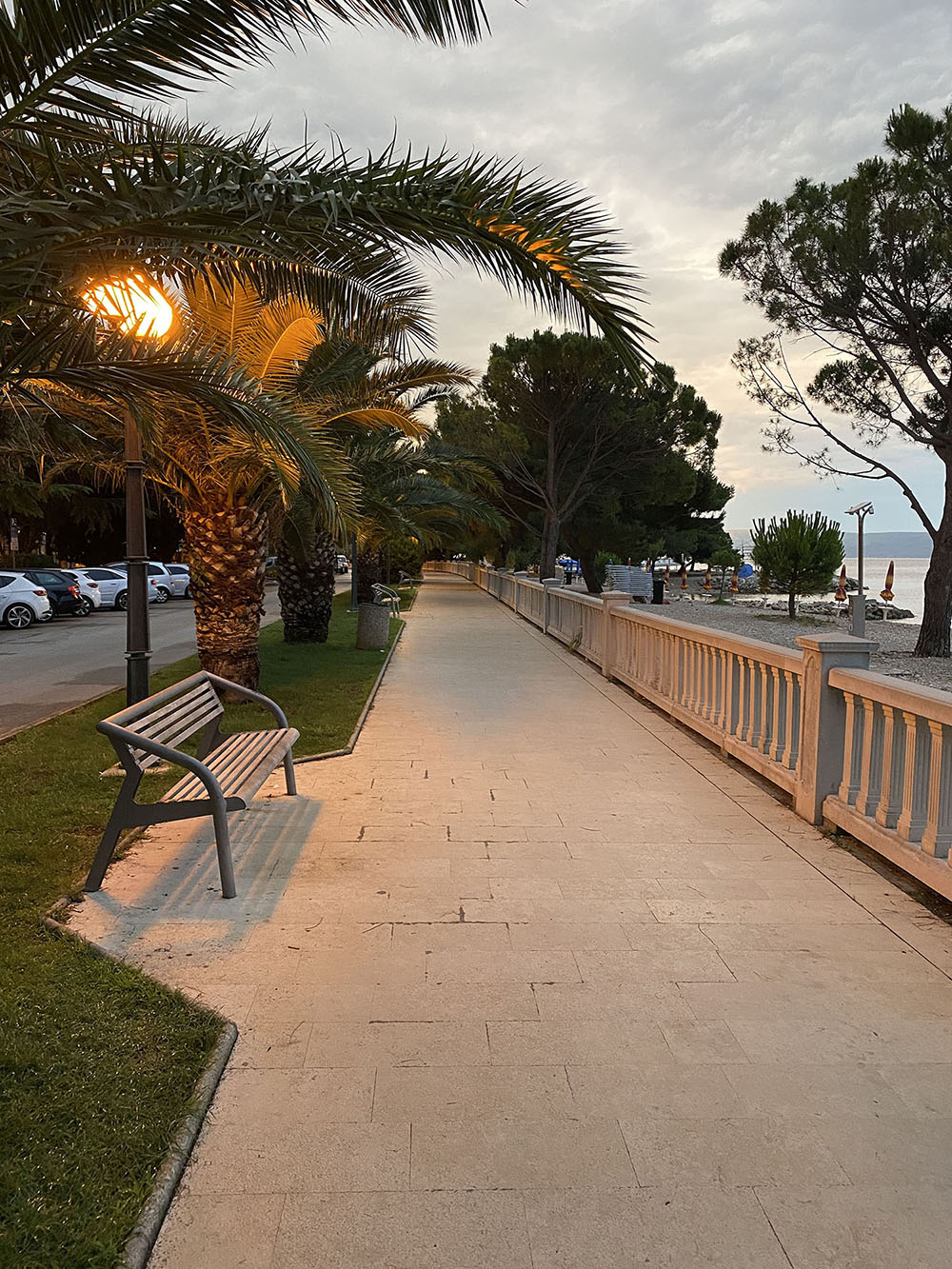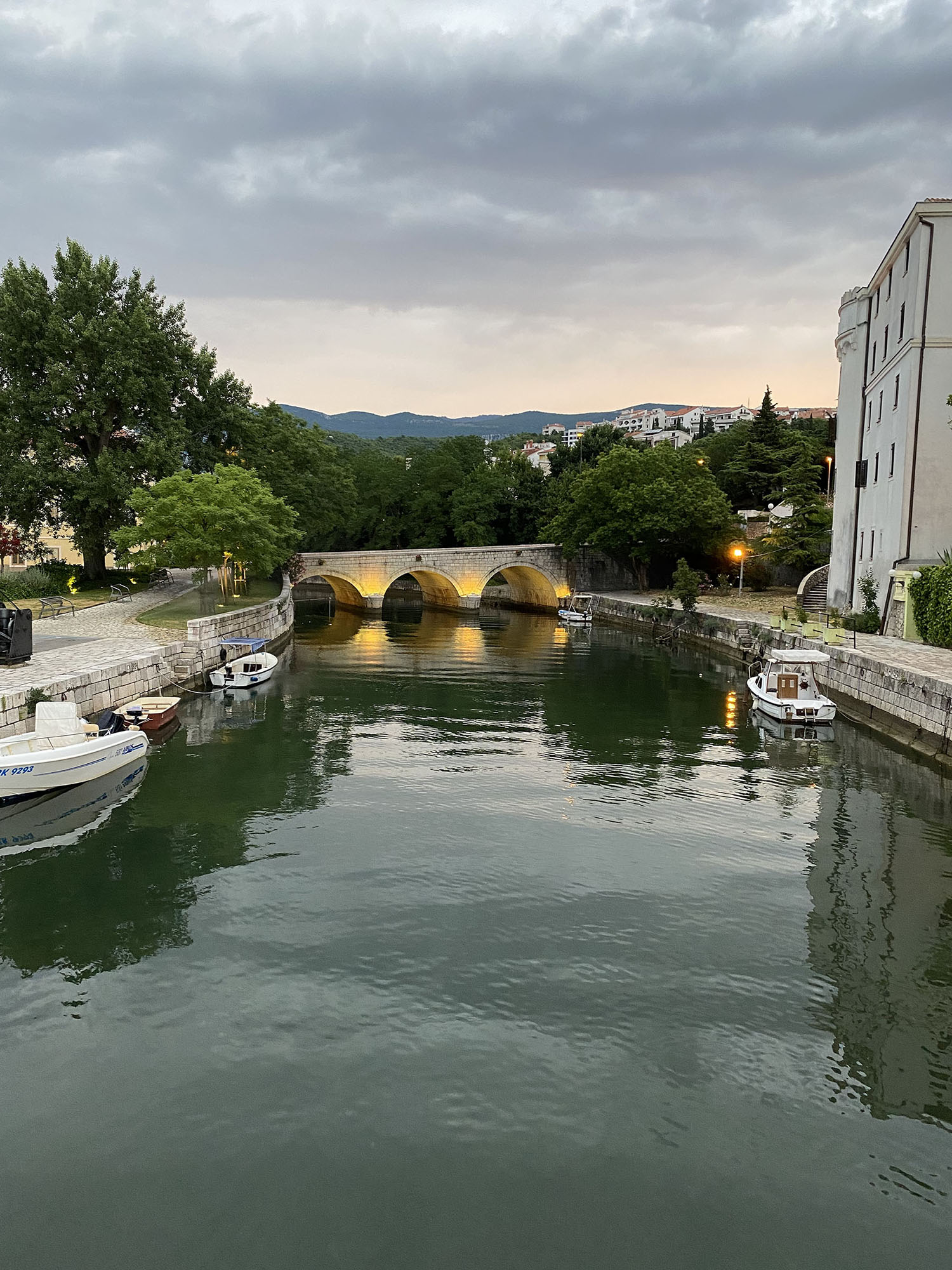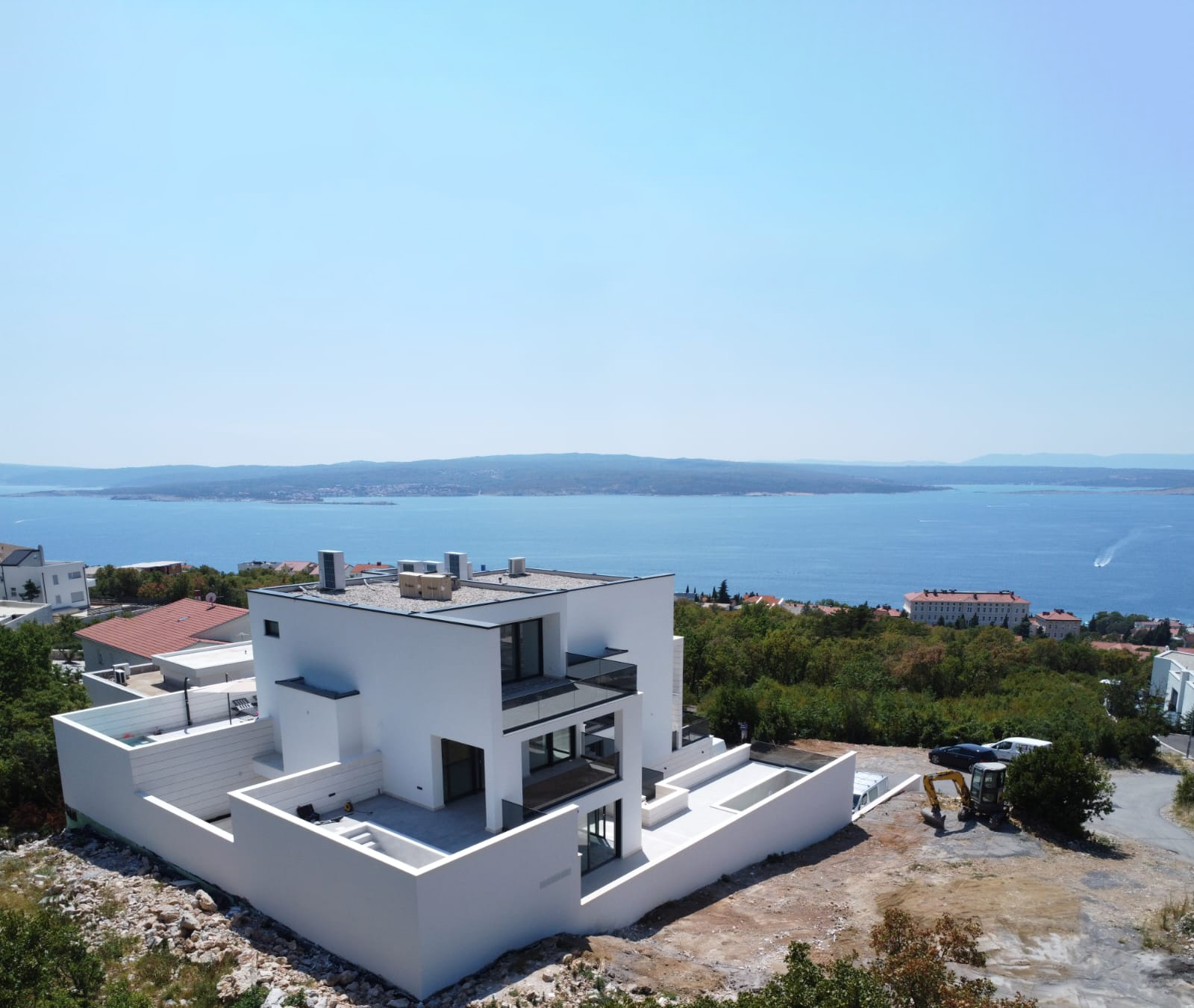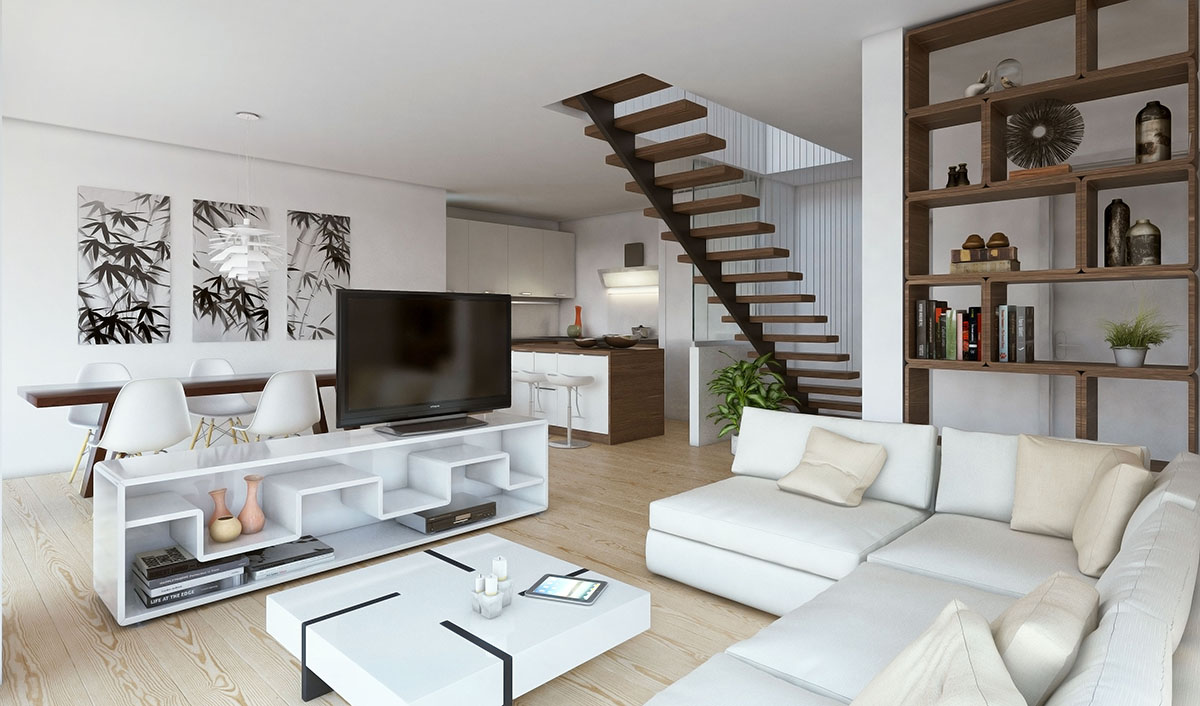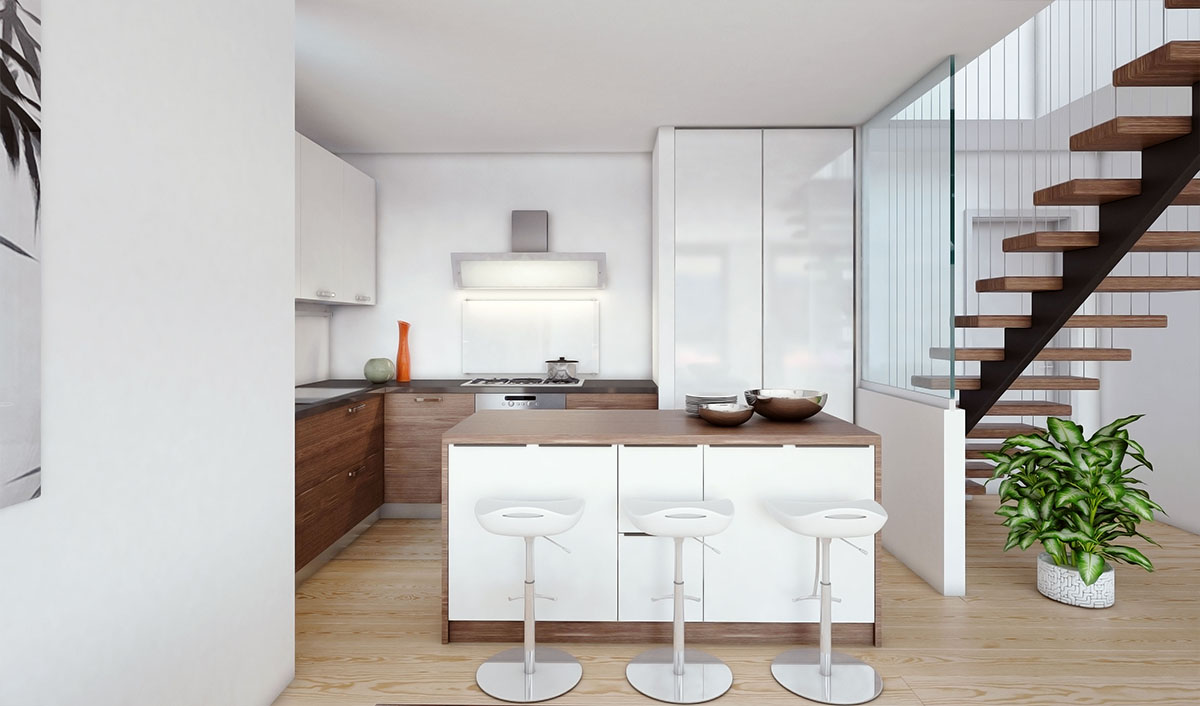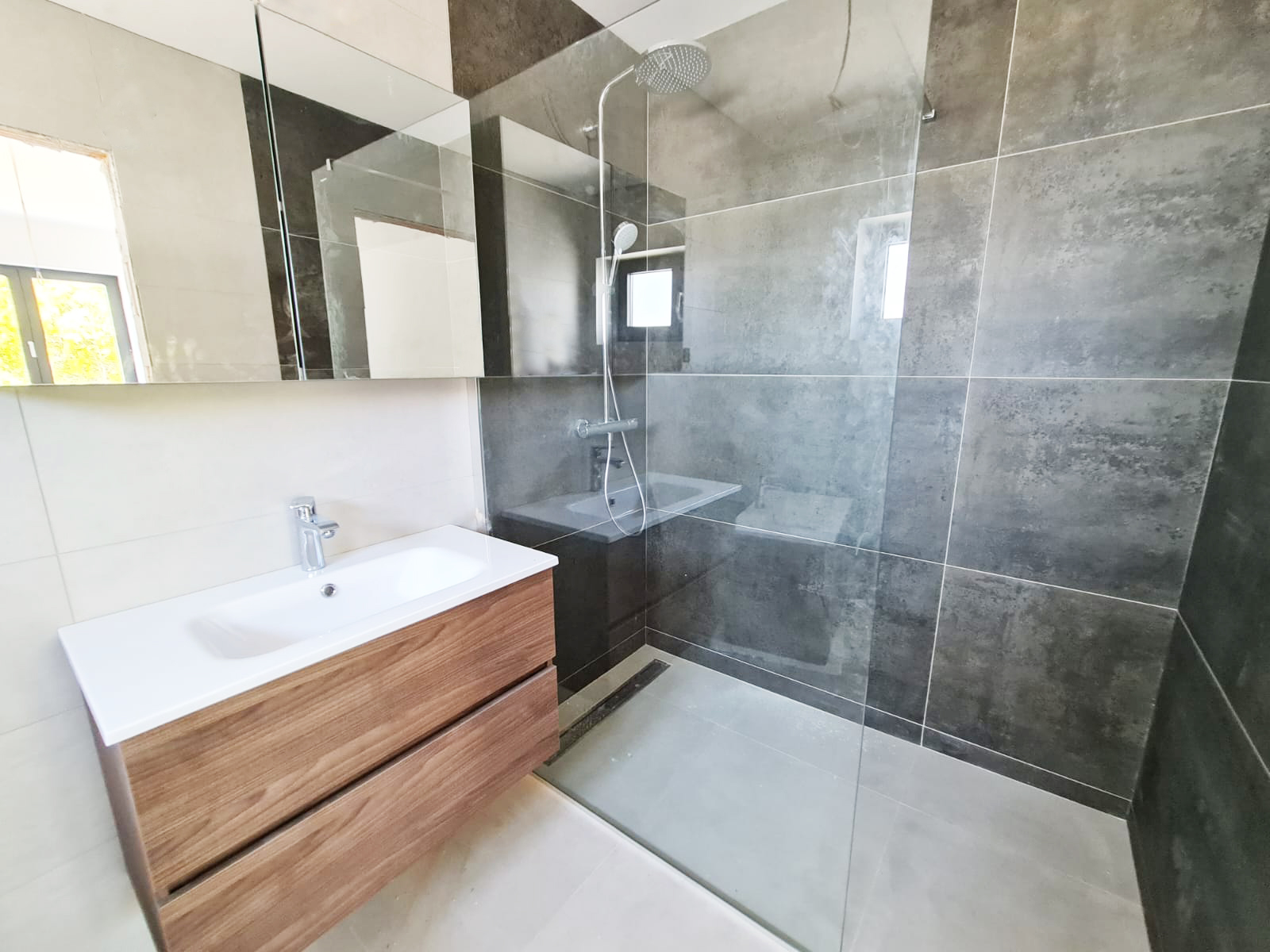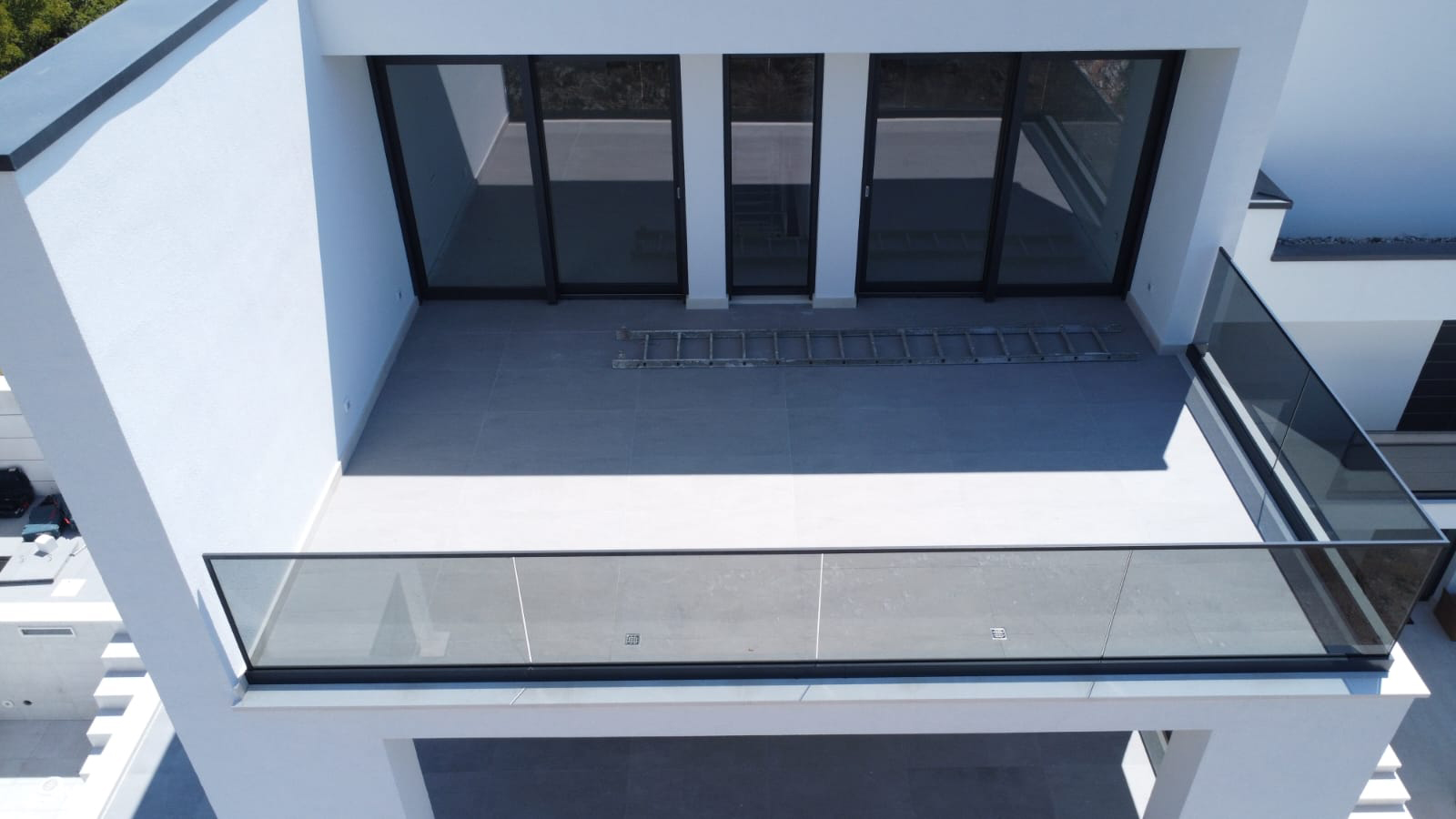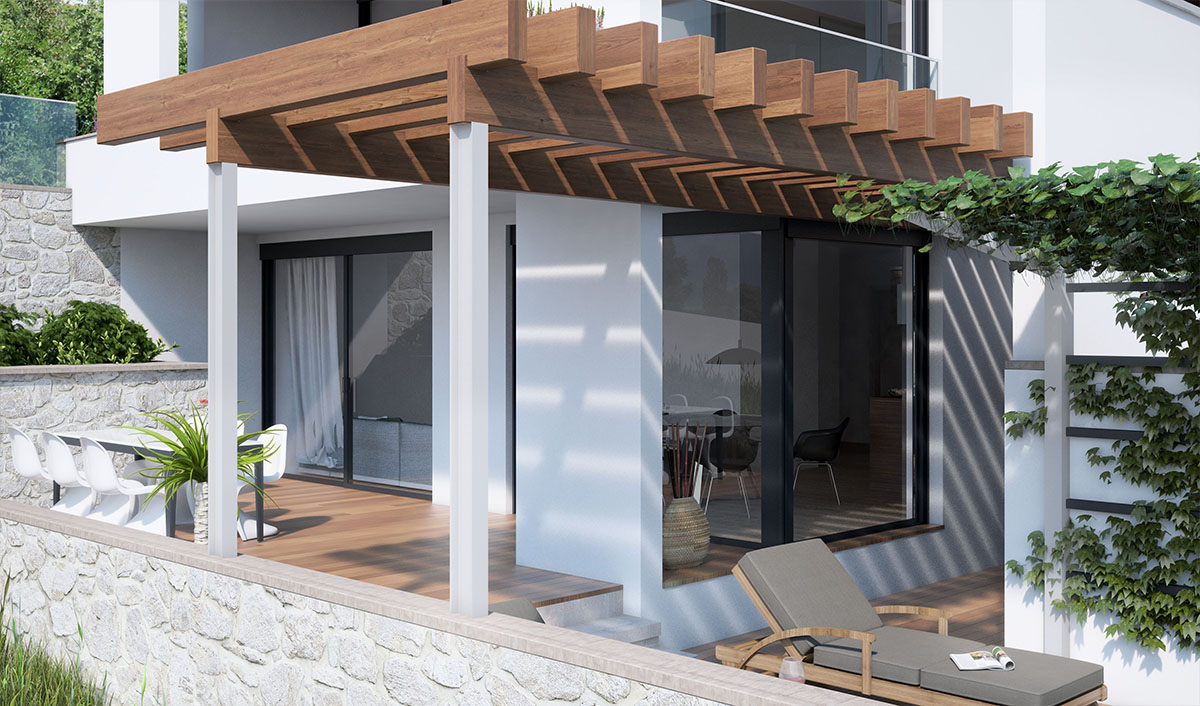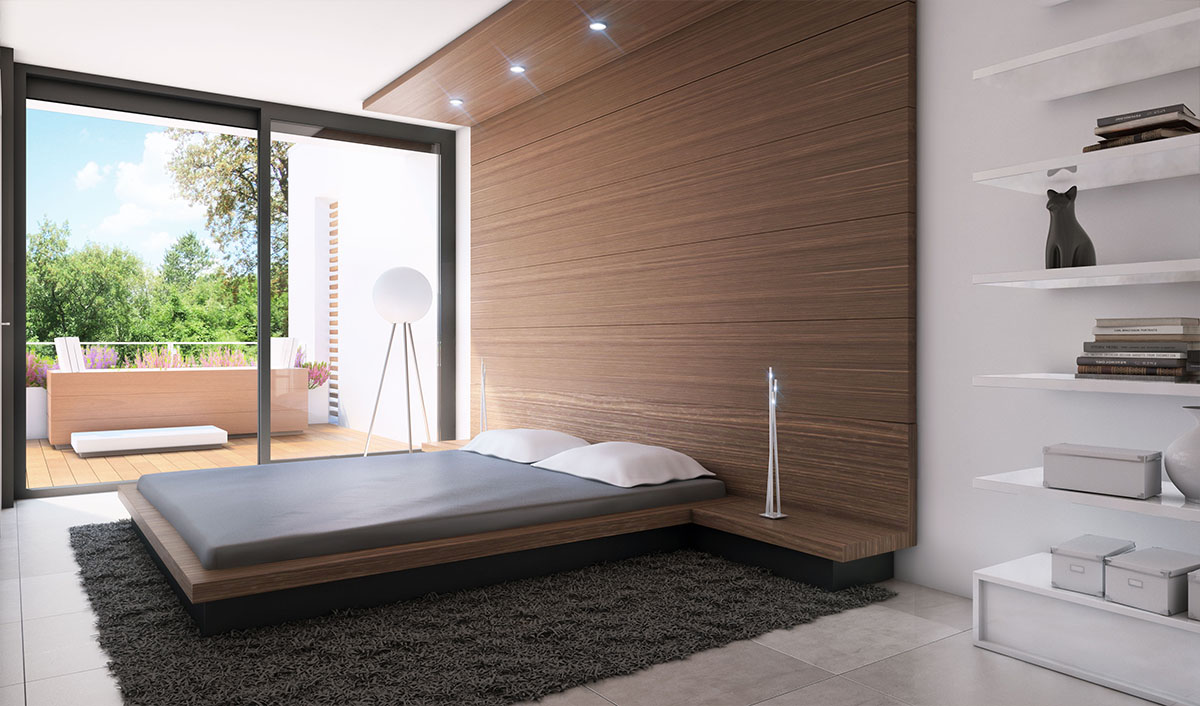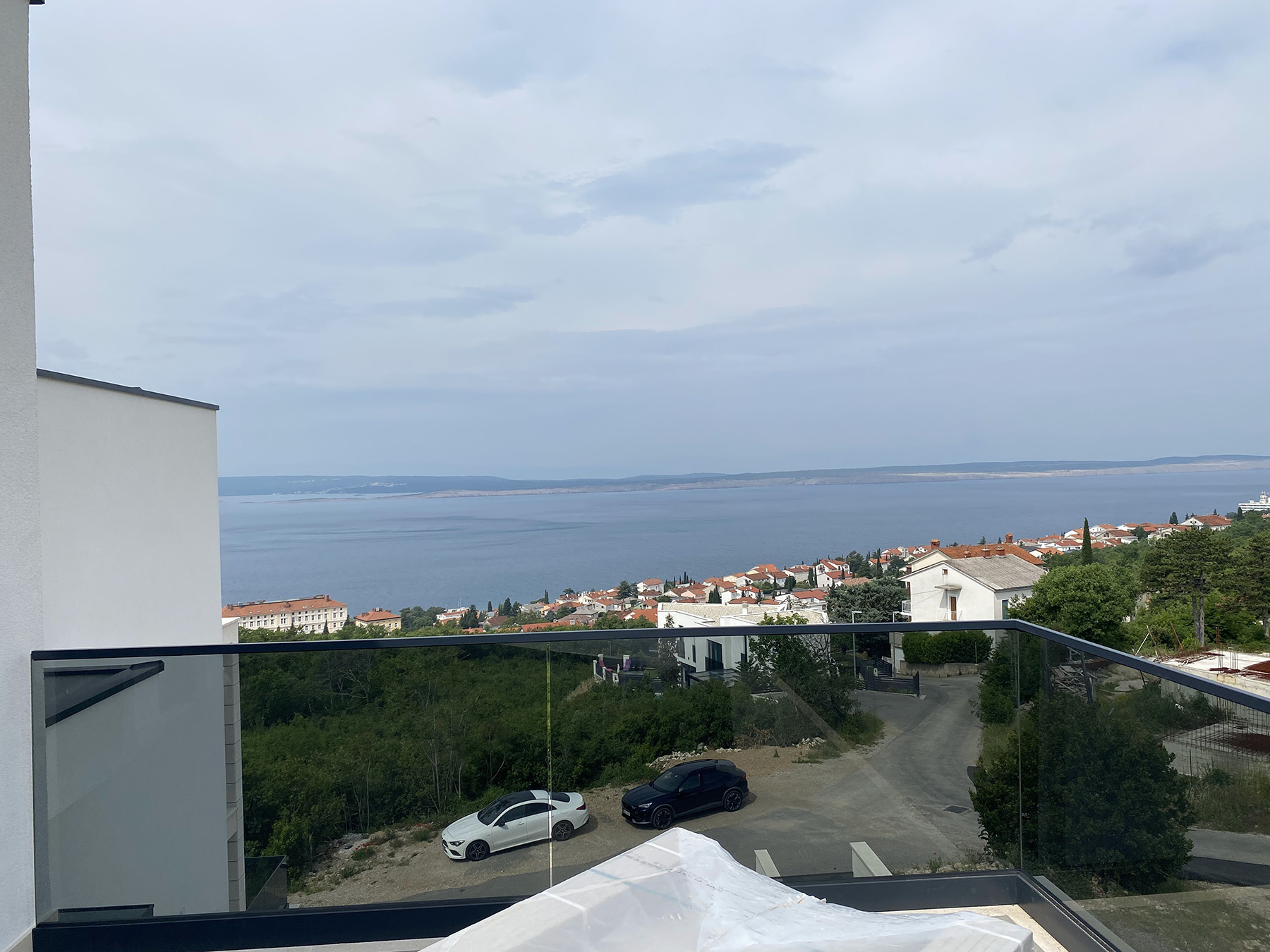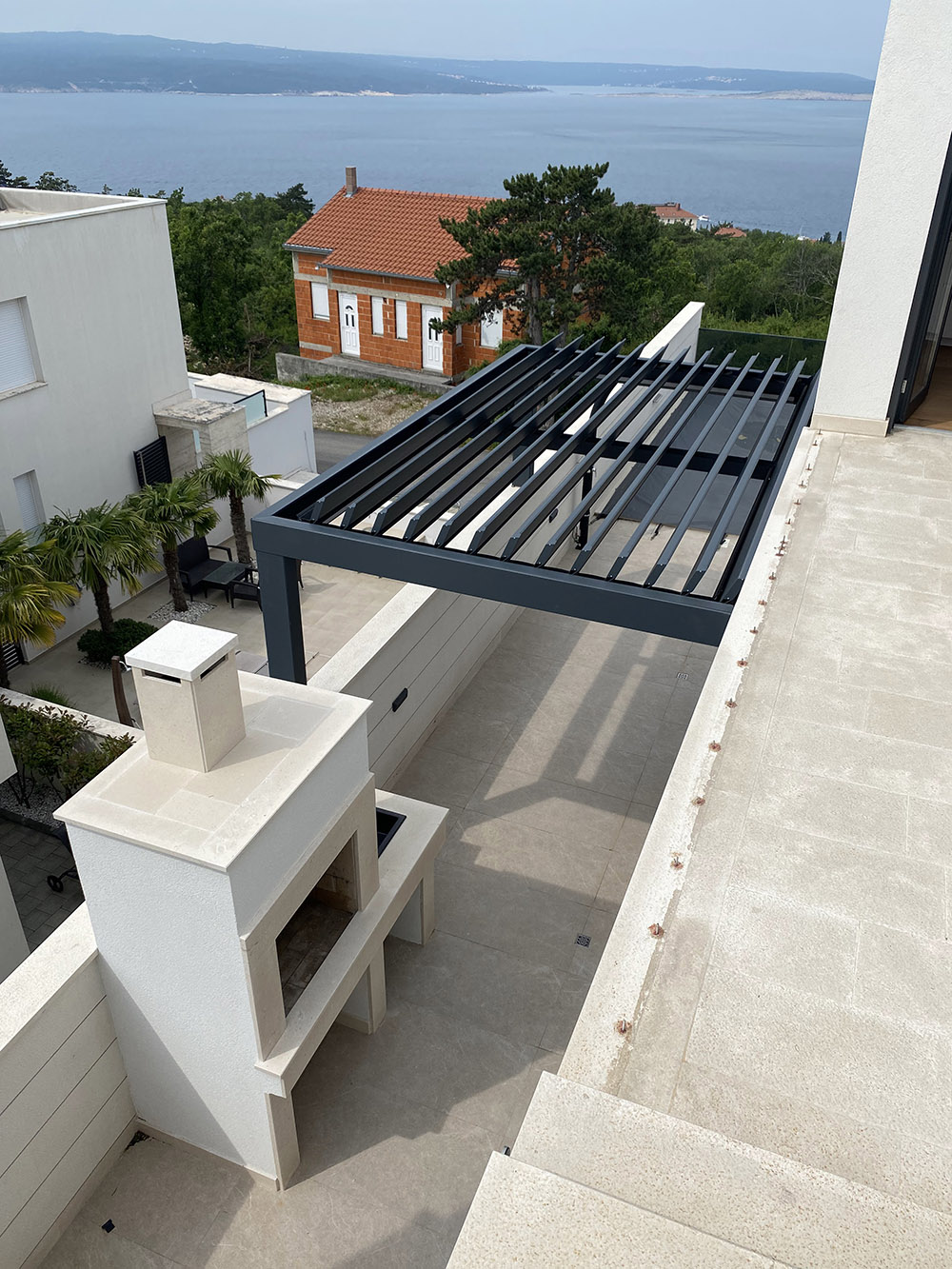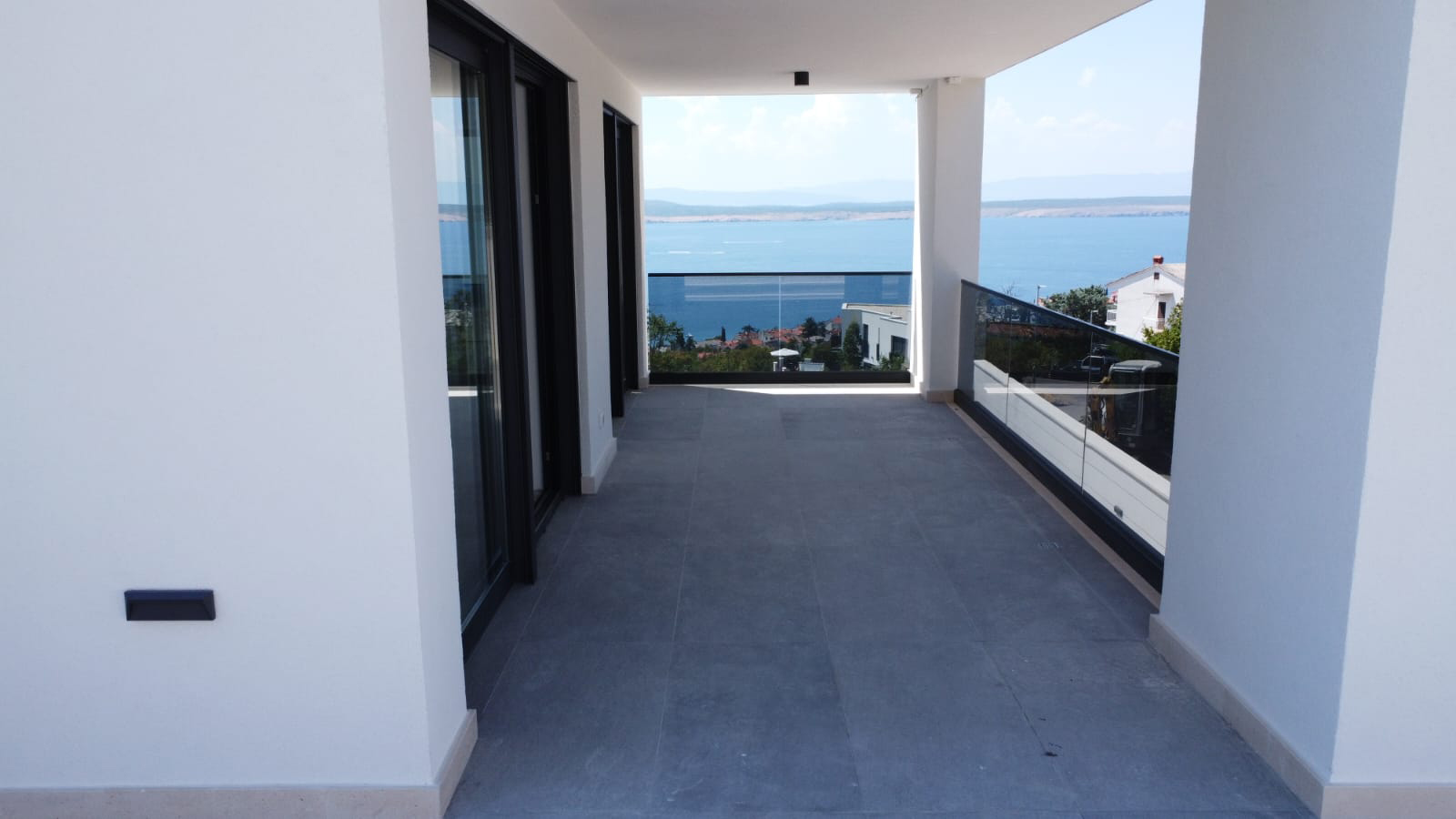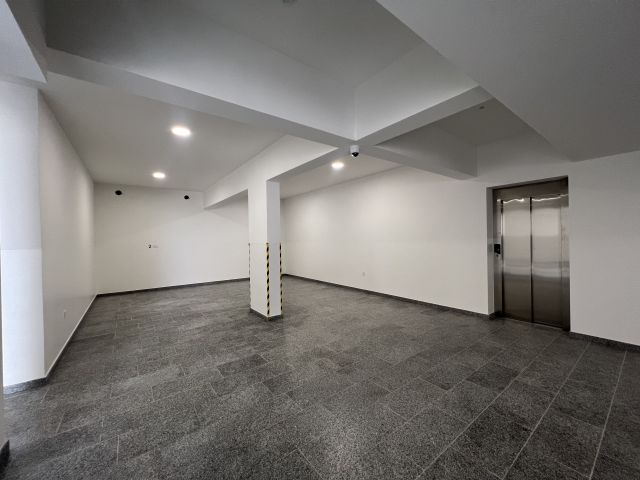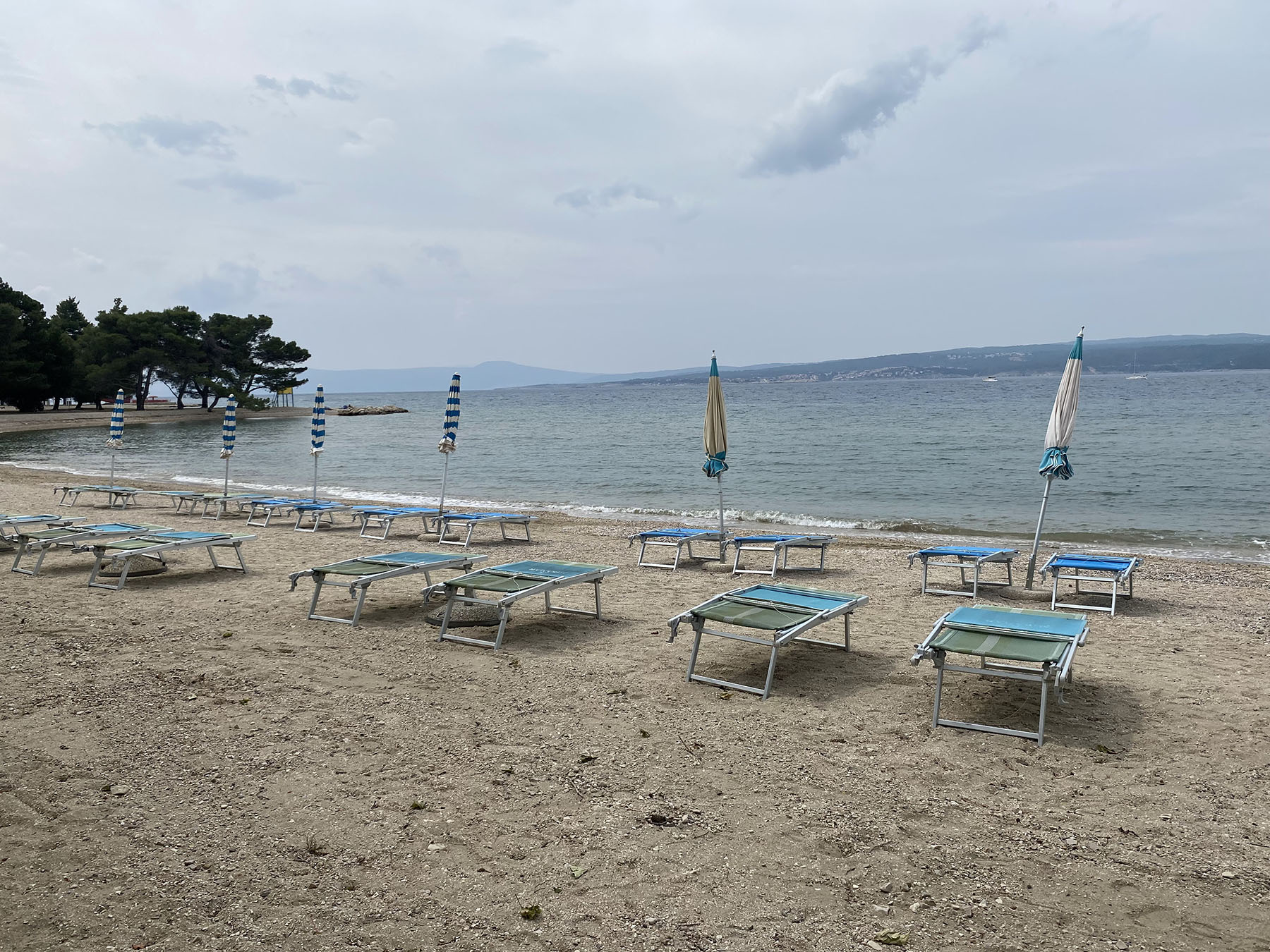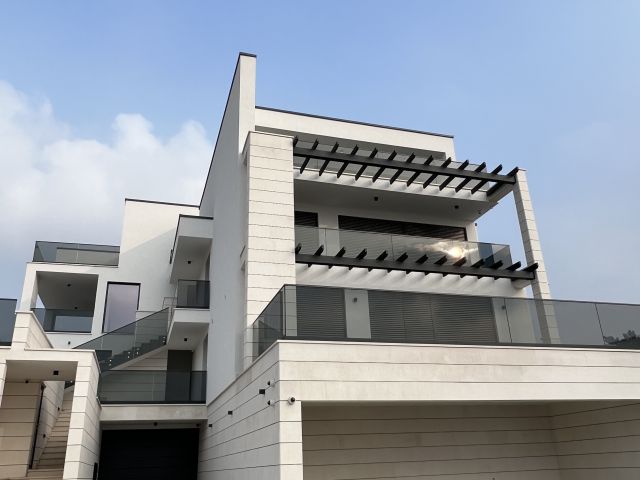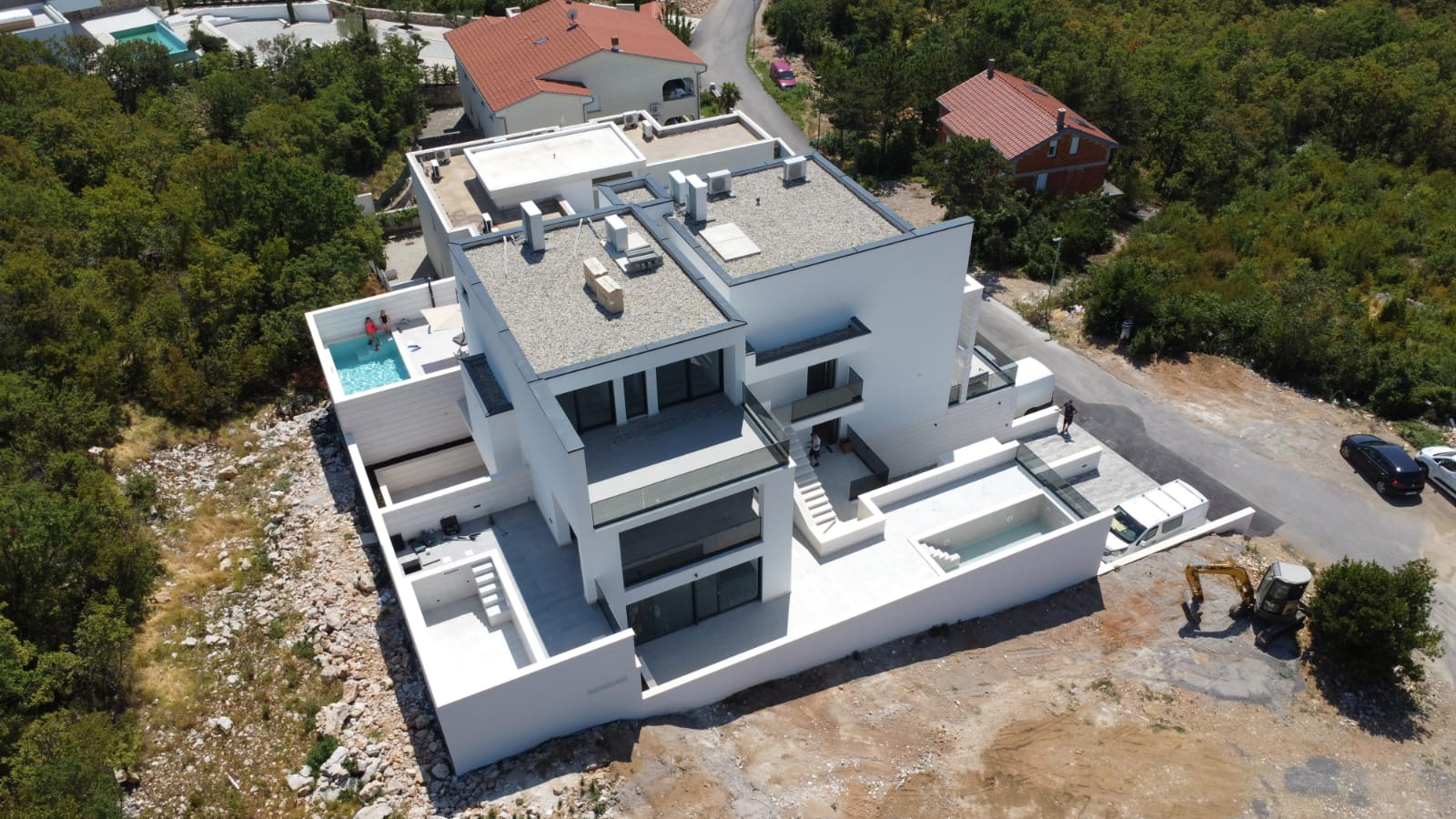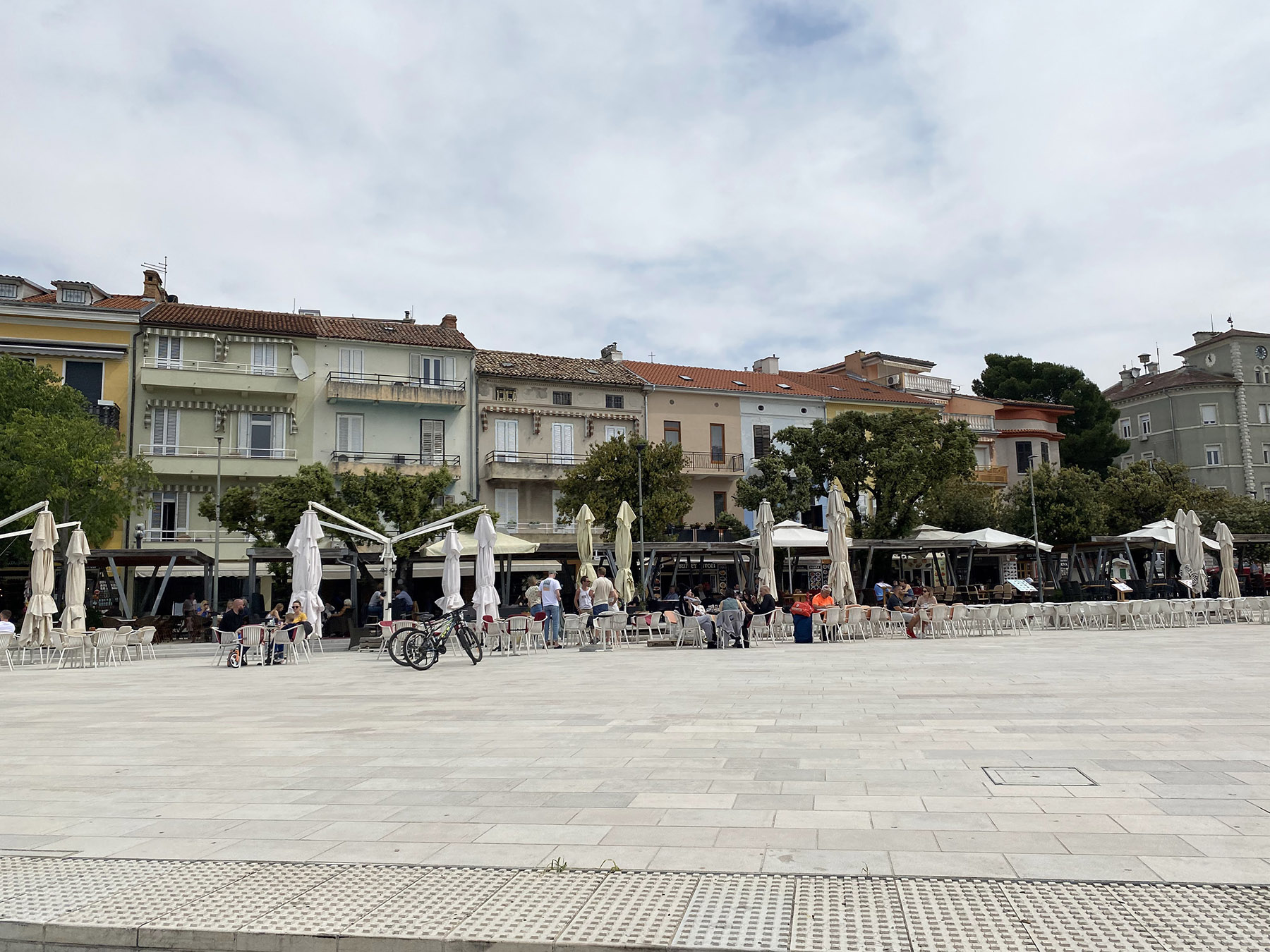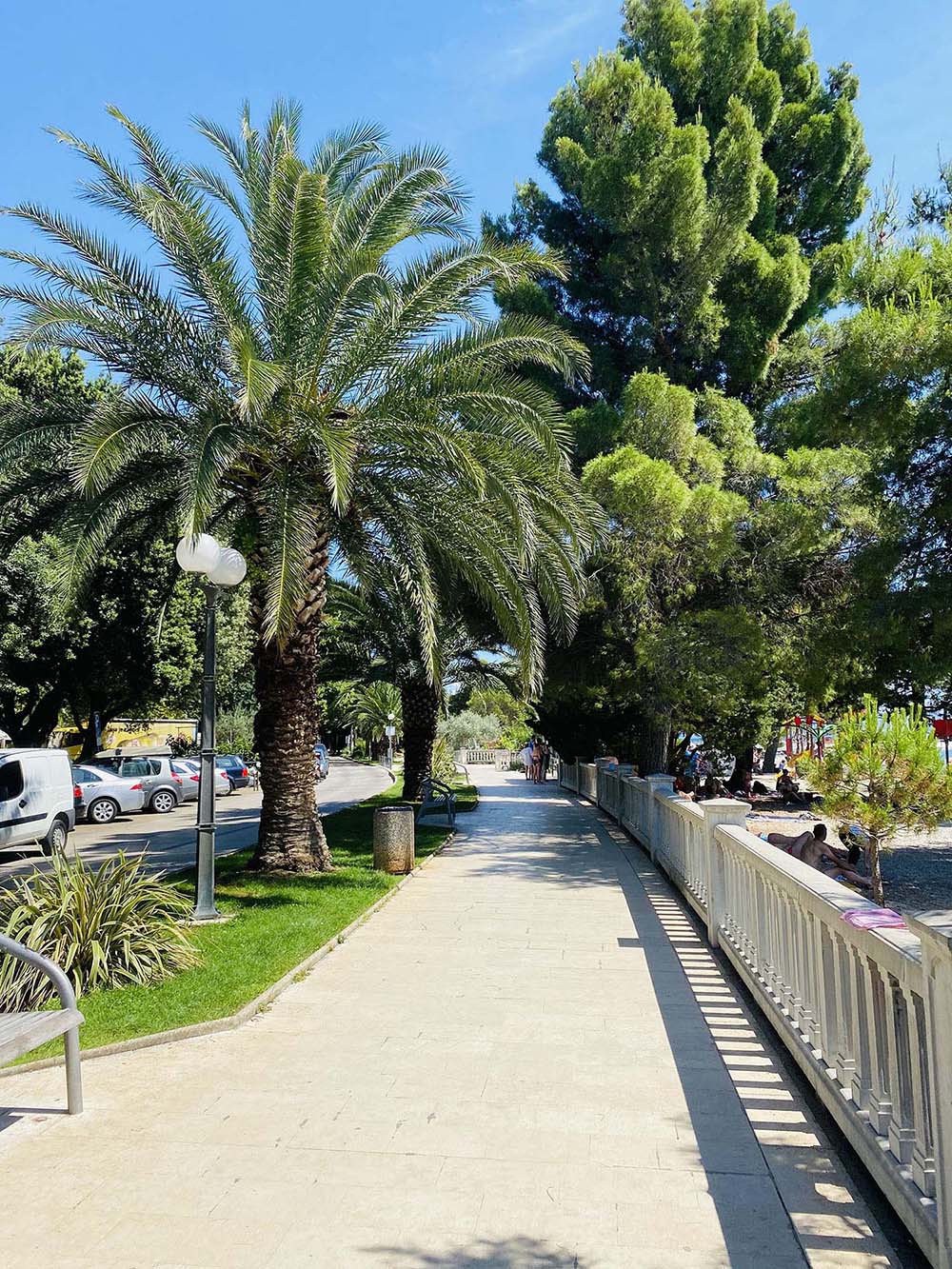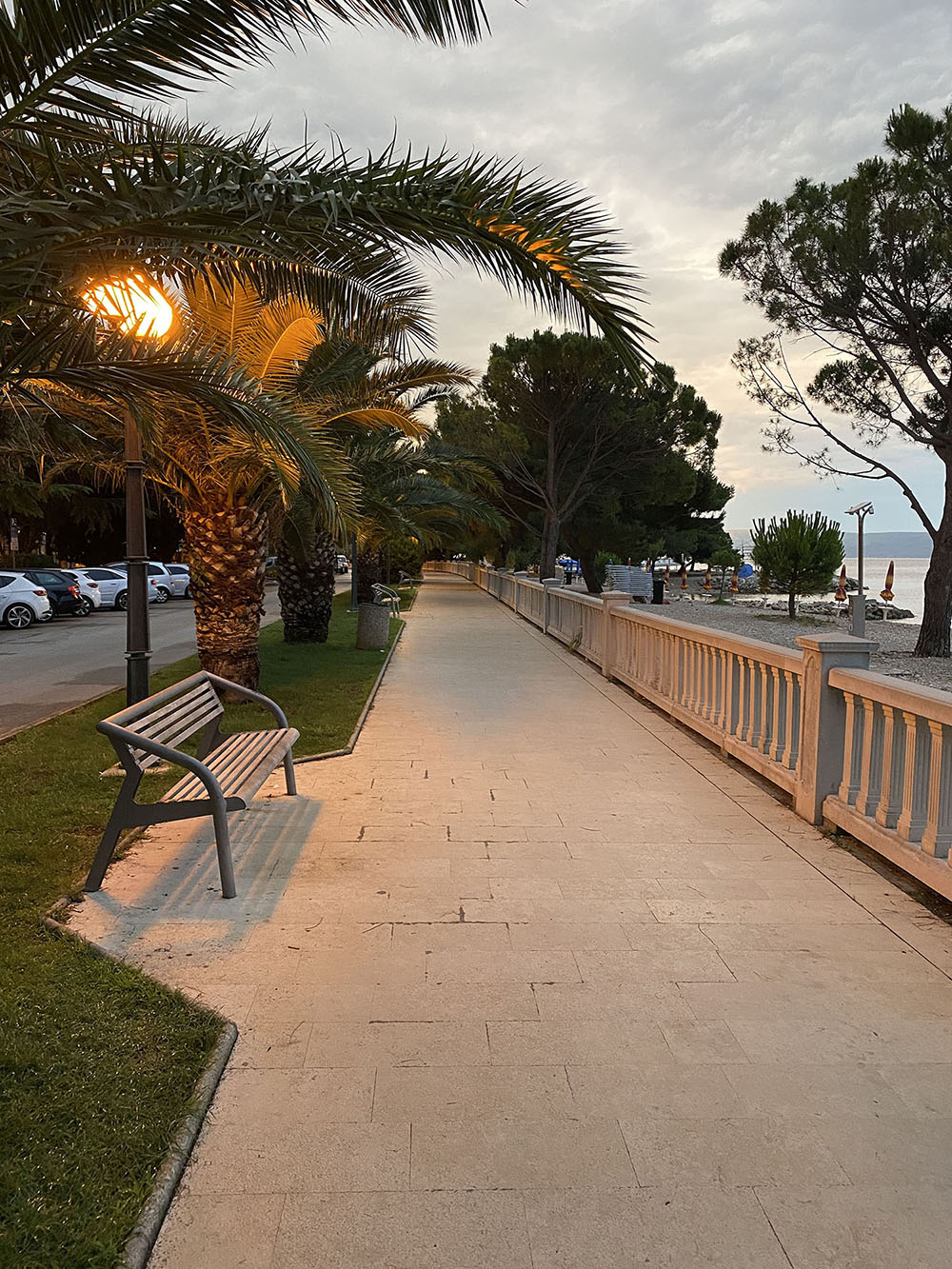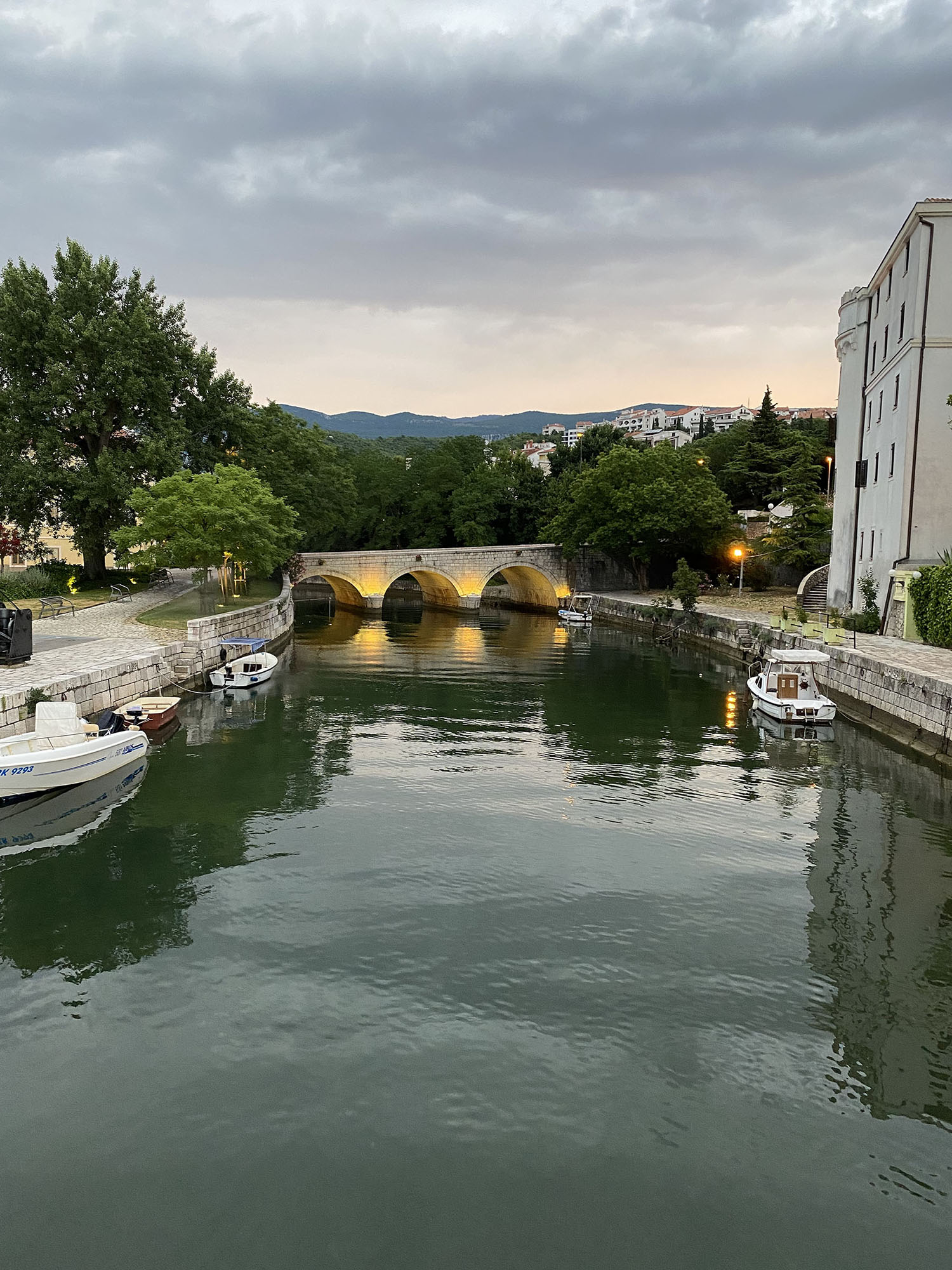 Highlights
Premium penthouse with private entrance, pool and panoramic sea view
1 garage parking space and 1 outdoor parking space
5 m² storage


Indoor
Fully equipped to the Tuseca standard, top-quality materials and workmanship




Outdoor
Modern penthouse
Private pool
Panoramic sea view


Technical
Alarm
Air conditioning, Floor Heating
Wifi
Smart home

Location
Crikvenica, Croatia
Availability
Crikvenica, a picturesque coastal town situated on the Adriatic Sea in Croatia, is known for its sandy beaches and crystal-clear azure waters. The beaches are well-equipped with comfortable loungers, umbrellas, and beach bars offering refreshing drinks. In addition to the beaches, Crikvenica also offers a beautiful historic center with narrow streets, traditional houses, and a pleasant atmosphere. You can take a stroll along the harbor promenade and admire the view of the sea and surrounding islands, or visit the local market where you can buy fresh fruits, vegetables, and local products.
Weather
Spring 17°, Summer 27°, Autumn 18°, Winter 10°
Culture
Crikvenica is rich in cultural heritage and offers visitors many interesting landmarks and cultural events. The town boasts a historic center with traditional houses and a square that is the center of social life. One of the significant landmarks in Crikvenica is the Church of St. Anthony of Padua. This beautiful sacral building with an impressive interior and intricately decorated altar is a popular venue for religious events and wedding ceremonies. Another highlight of Crikvenica is the Fisherman's Tradition Monument located on the harbor promenade. This monument commemorates the city's rich fishing history and is an important symbol of the local culture. Crikvenica also hosts various cultural events and festivals throughout the year. One of the most notable is the Medical Summer (Medicinski dani), which is associated with various conferences, lectures, and cultural activities. Visitors can enjoy concerts, theater performances, folk art, and other cultural programs. Crikvenica also hosts an annual International Children's Festival, which is focused on children and youth. The festival brings various artistic and theatrical performances, workshops, and competitions and is ideal for families with children. For art lovers, there is also an art gallery in Crikvenica that exhibits works by local and international artists. Here, you can explore various art collections, exhibitions, and artworks.
Experiences
One of the most popular experiences is visiting the sand beach, which is unique in this part of Croatia. The beaches in Crikvenica are known for their cleanliness and beautiful turquoise sea. You can enjoy relaxation on a sun lounger, sunbathe under the sun, and refresh yourself in the water. Another unforgettable experience is the opportunity to take a sea trip on a boat. There are various options for organized excursions that allow you to explore the surrounding islands and picturesque coastlines. You can enjoy panoramic views of the sea, find peace and relaxation on board, and visit charming harbors and beaches. For adventurers, there is also the option to try paragliding or take a scenic balloon flight. This adrenaline activity allows you to gain a breathtaking view of the landscape and sea from above.
We care. You are enjoying yourself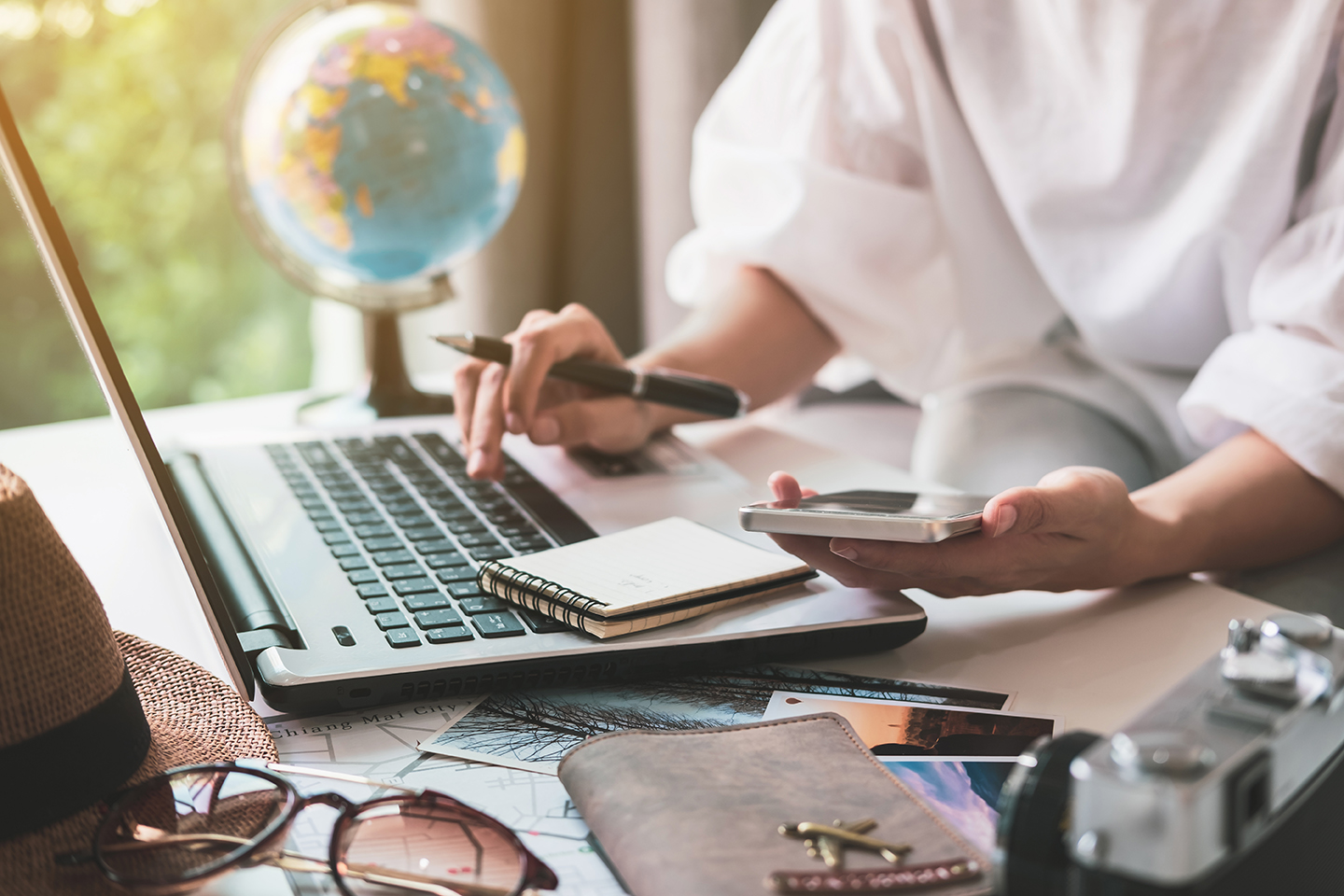 Planning your stay from start to finish
If you want, our "Stay designers" coordinate your arrival, departure and everything in between.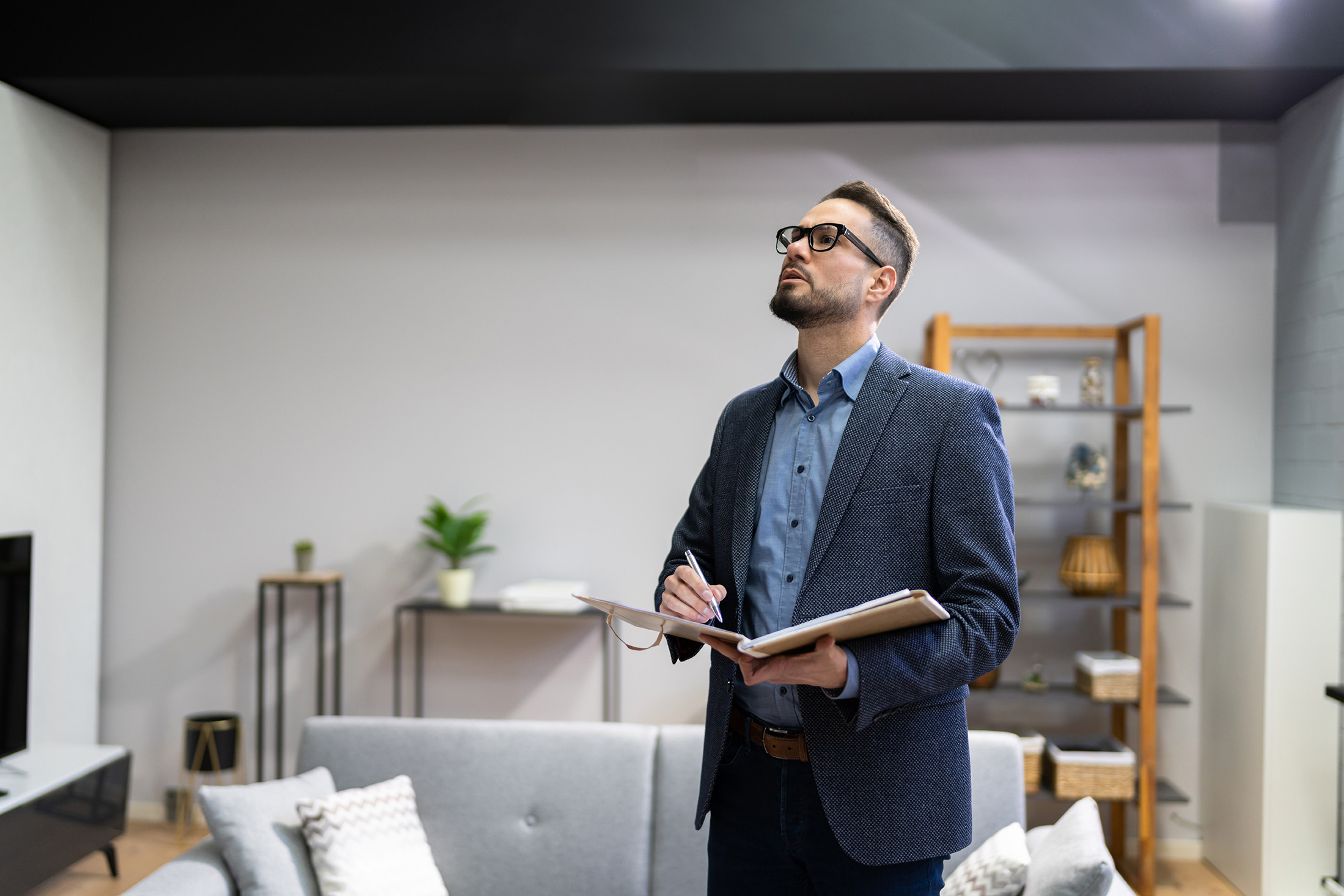 Continuously inspection and verification in dozens points
If you want, our "Stay designers" coordinate your arrival, departure and everything in between.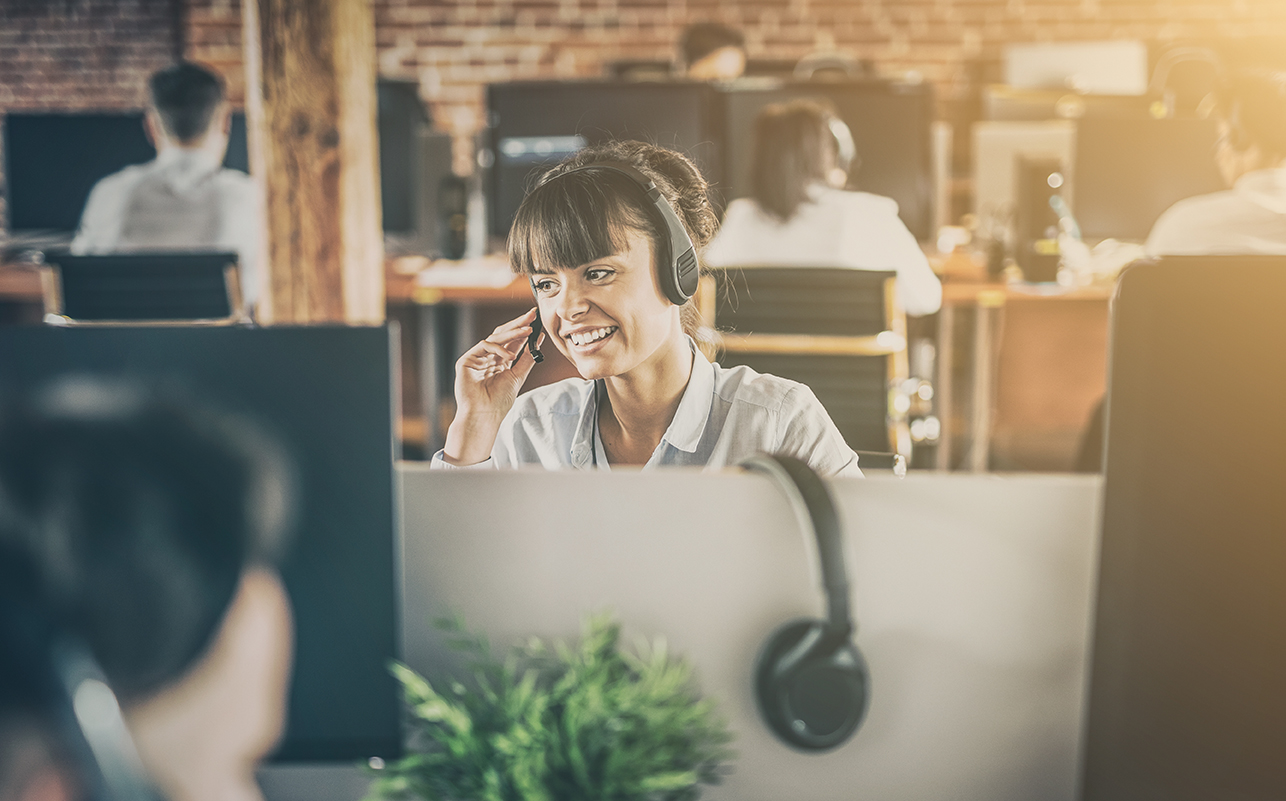 Support during stays
Premium support and assistance with any questions on request from our concierge service.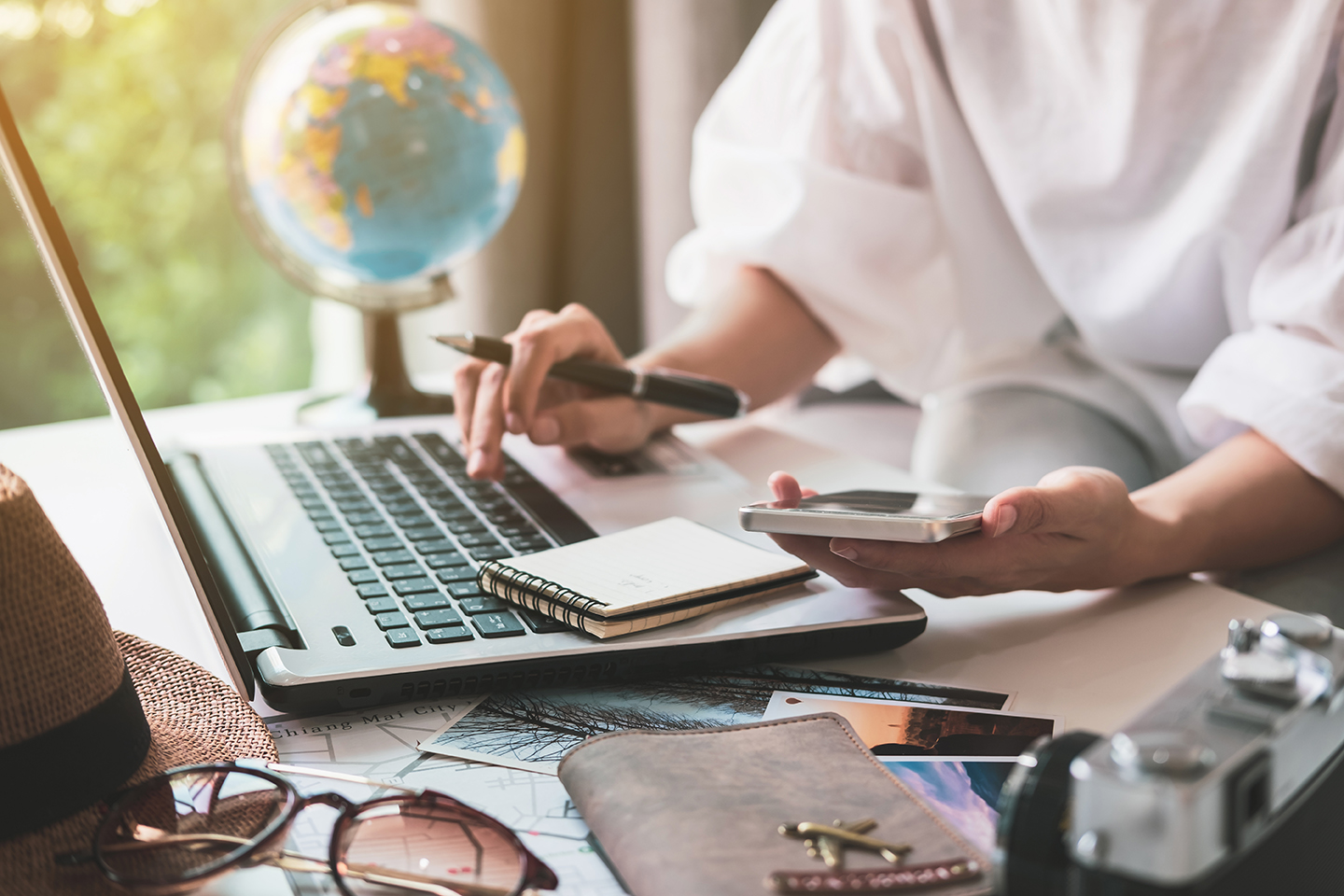 Planning your stay from start to finish
If you want, our "Stay designers" coordinate your arrival, departure and everything in between.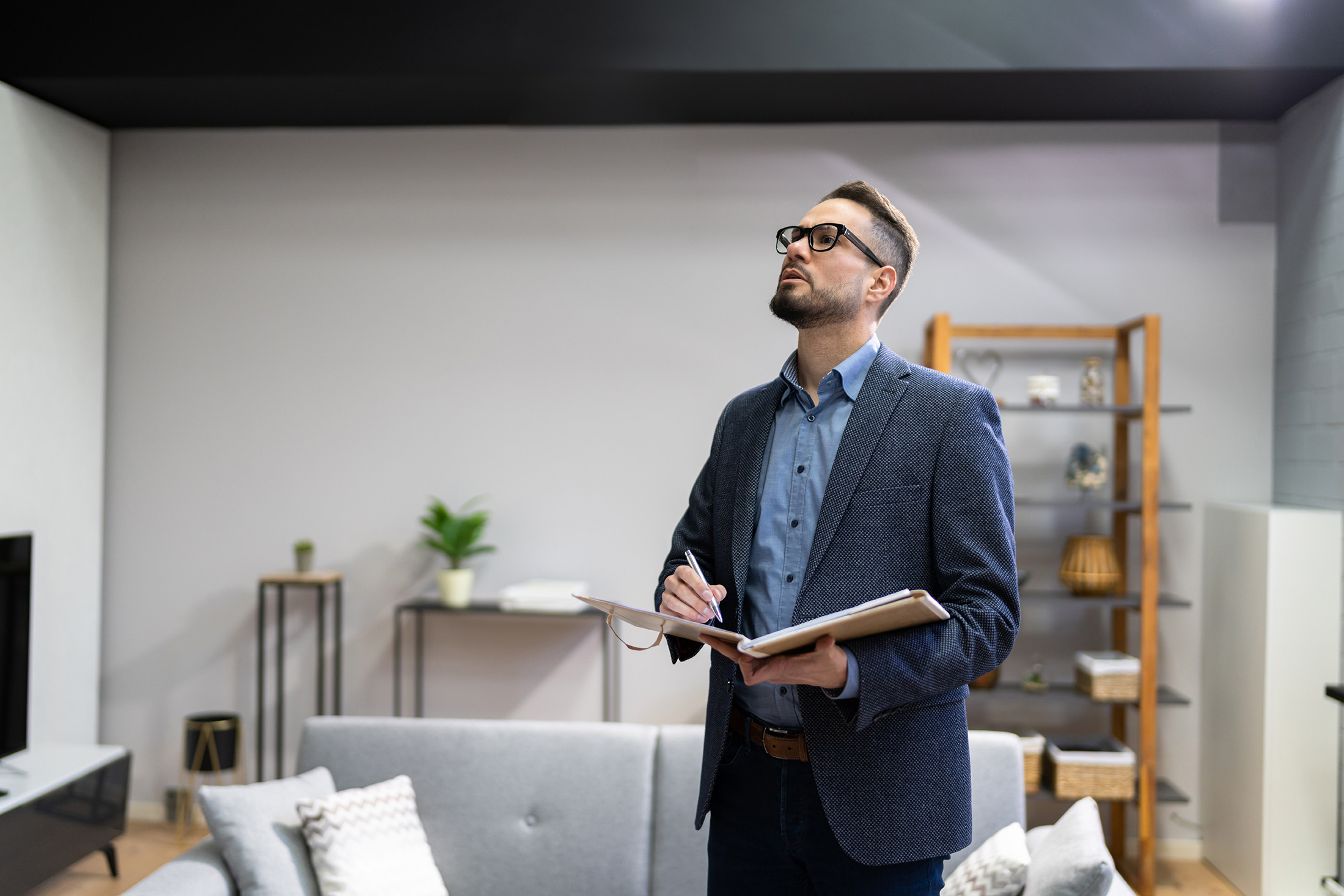 Continuously inspection and verification in dozens points
If you want, our "Stay designers" coordinate your arrival, departure and everything in between.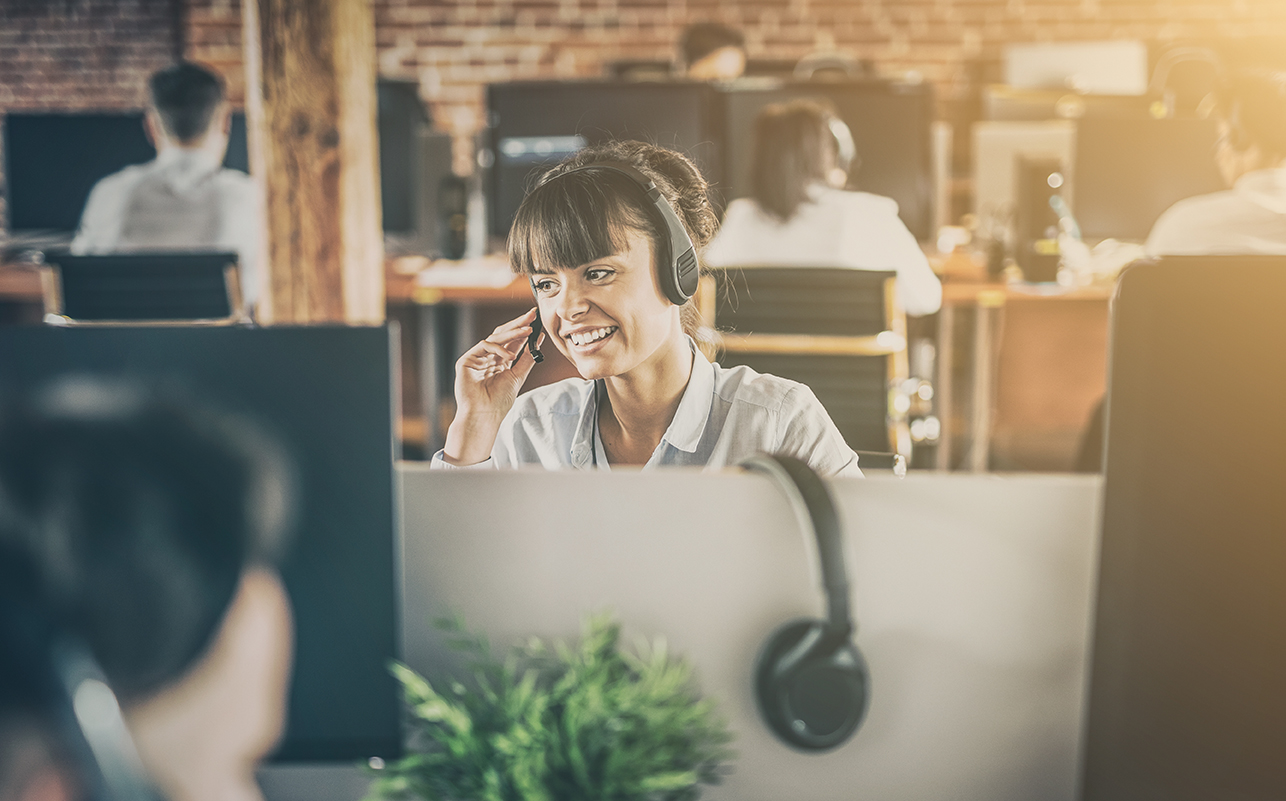 Support during stays
Premium support and assistance with any questions on request from our concierge service.
Let yourself be pampered
Before you arrive at your house, the designer of the stay or concierge can provide any of these additional services.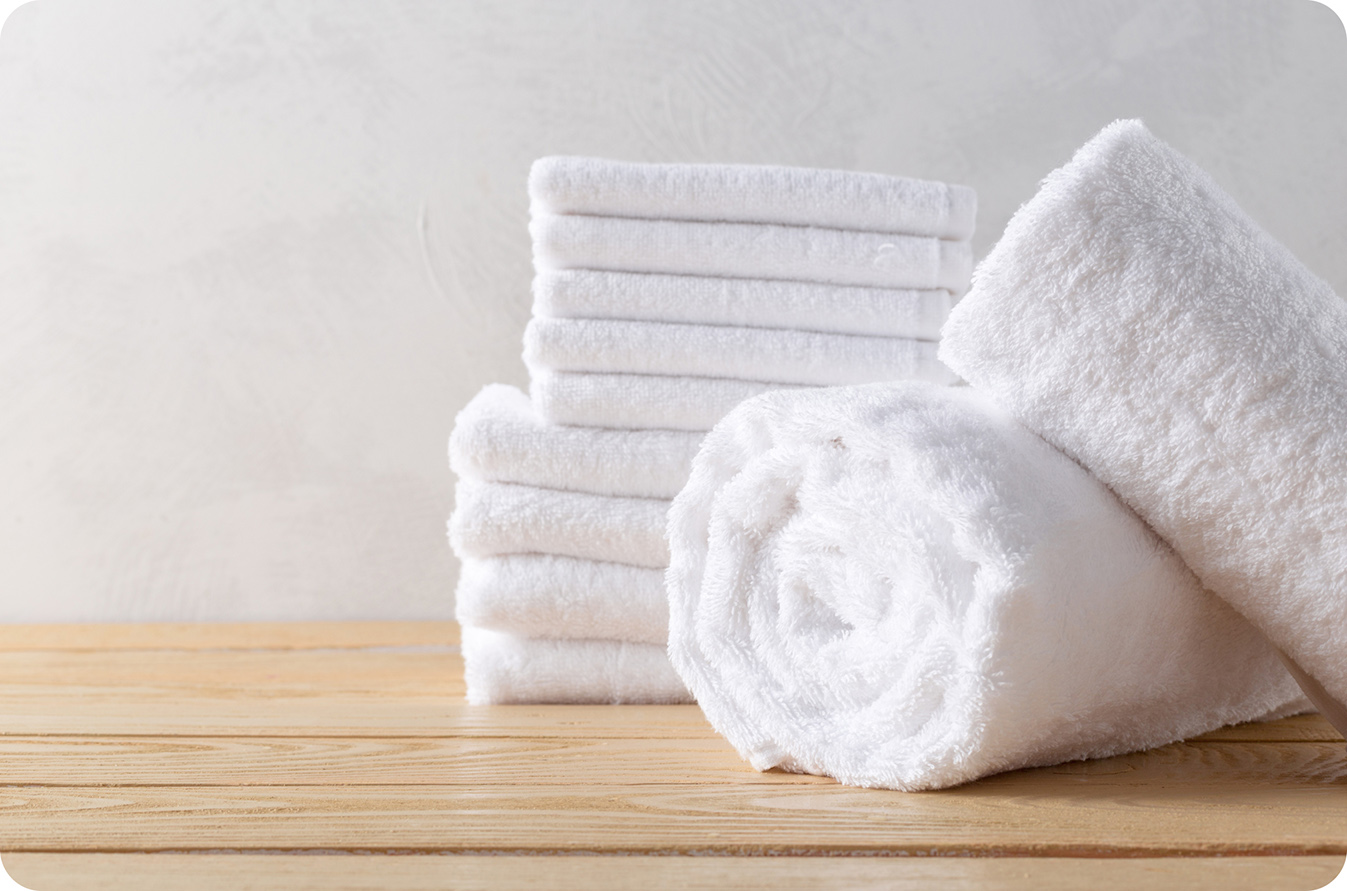 House maintenance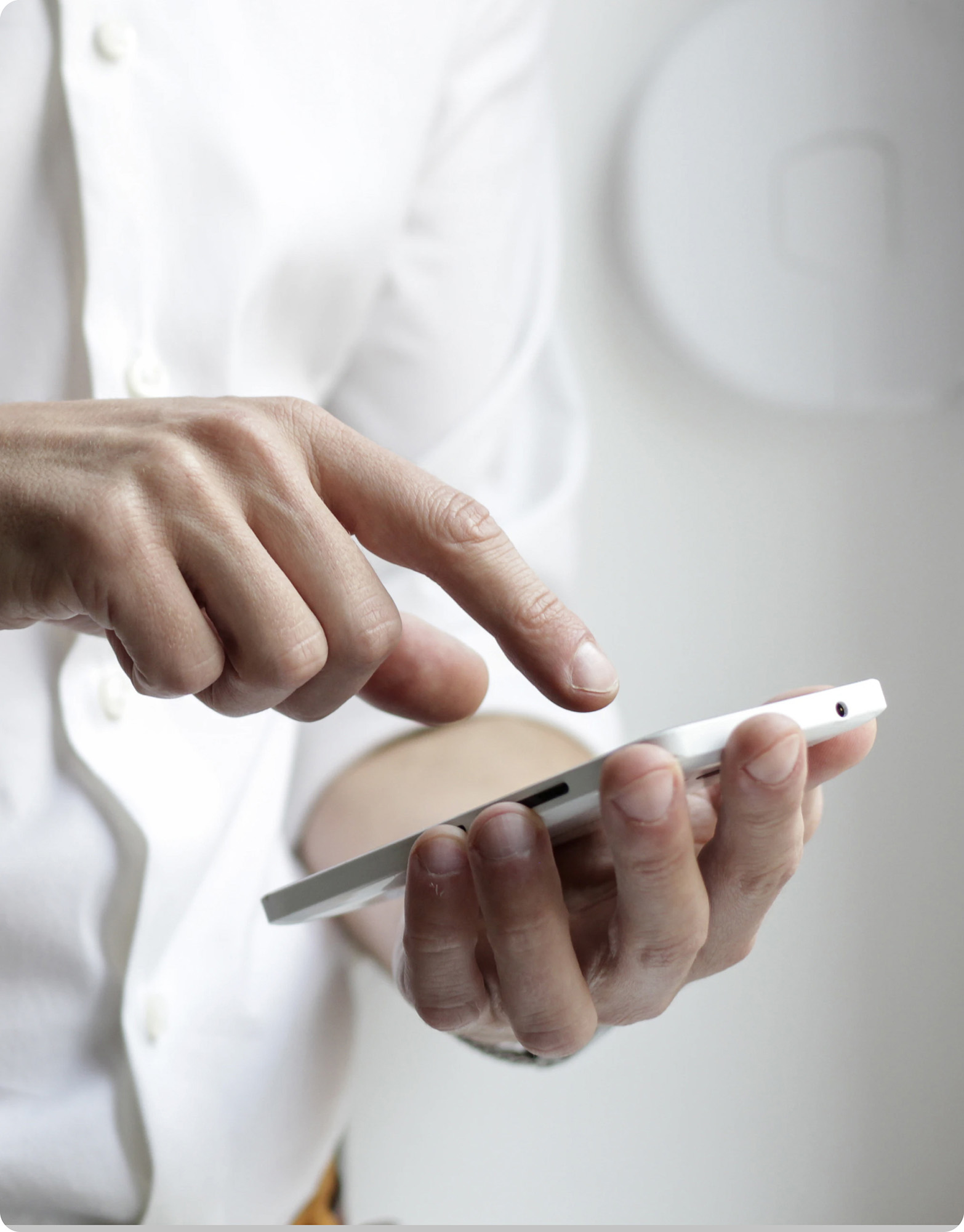 Facility management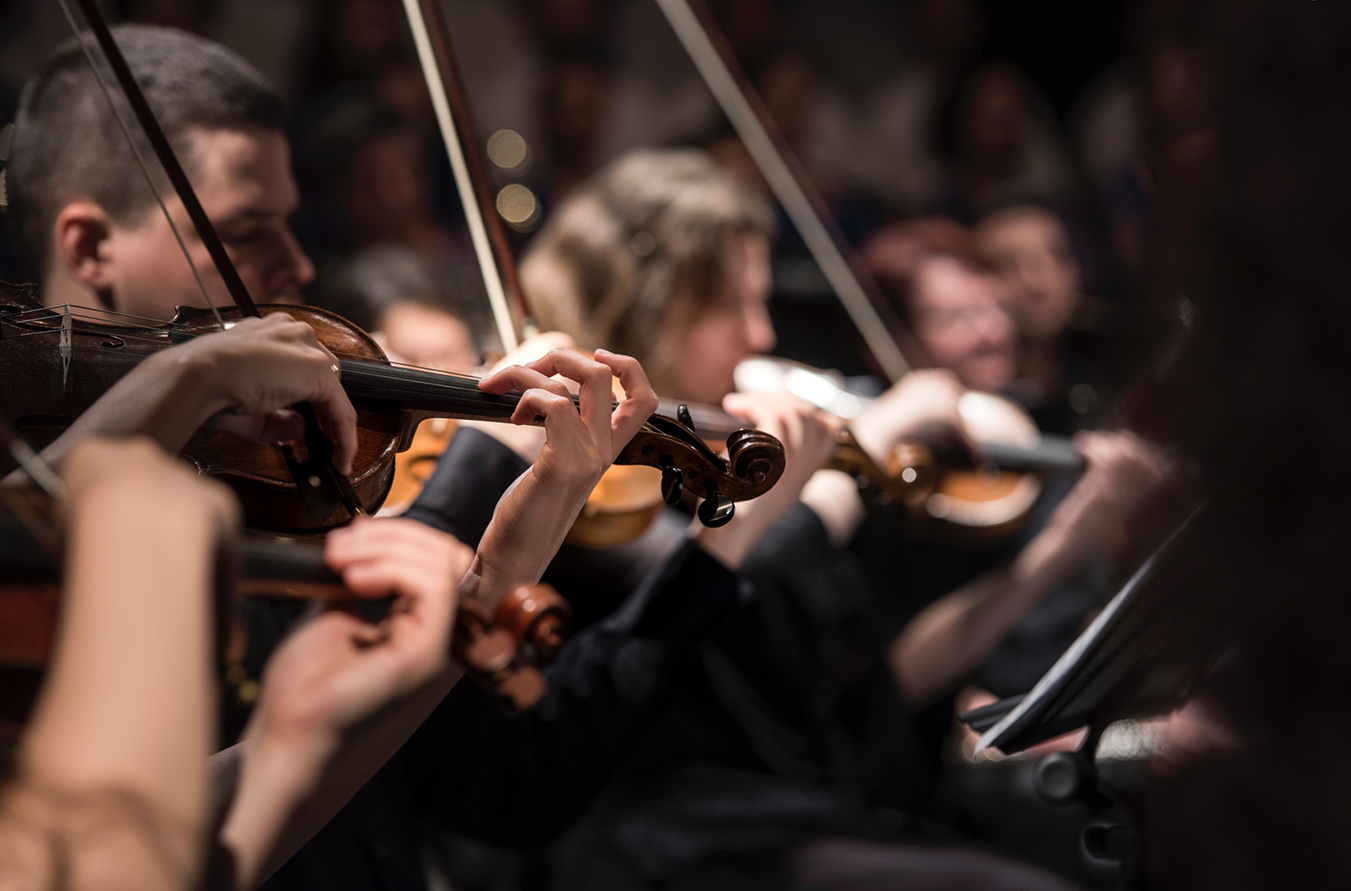 Concierge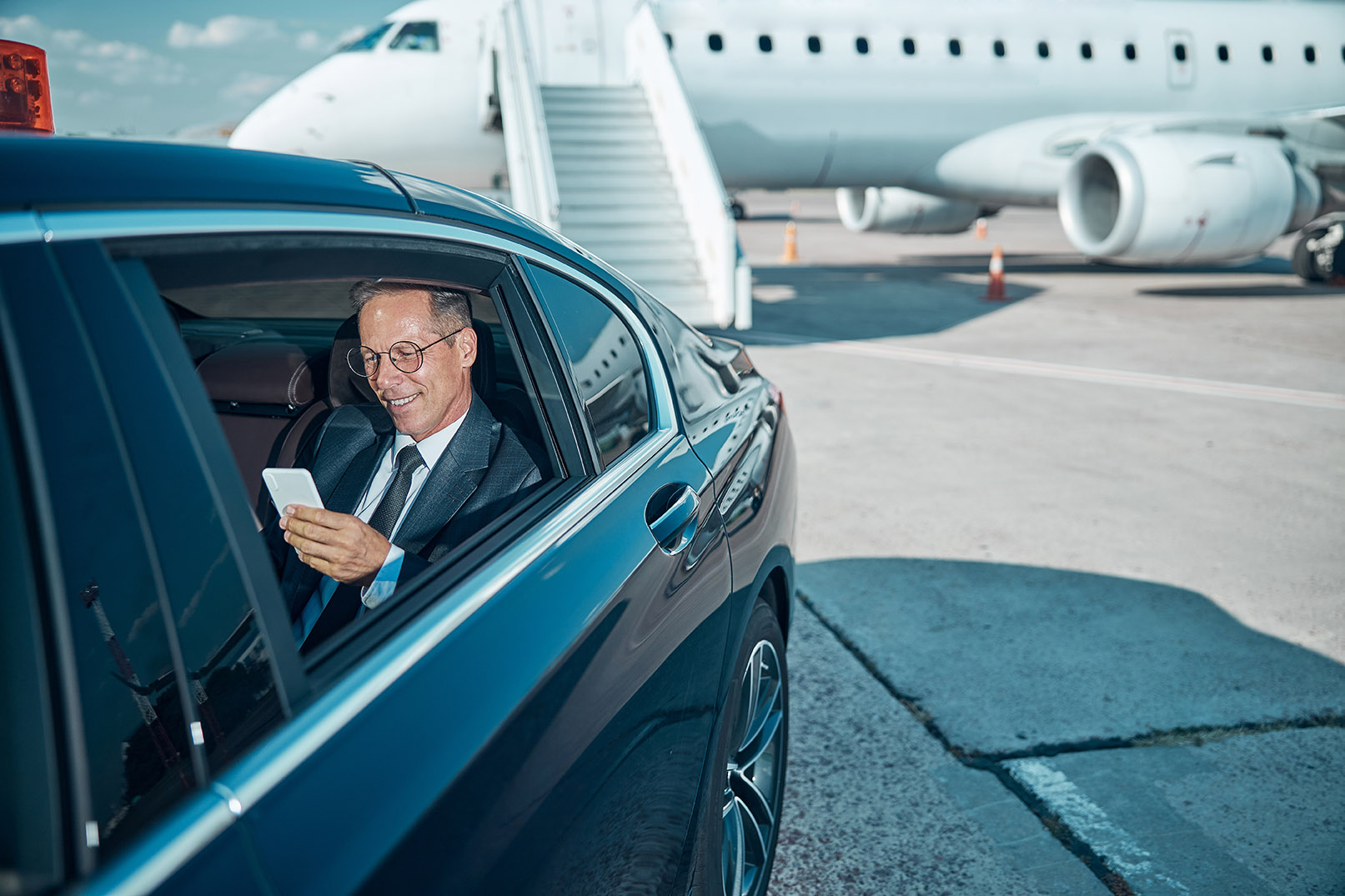 Transport from and to the airport
Car rental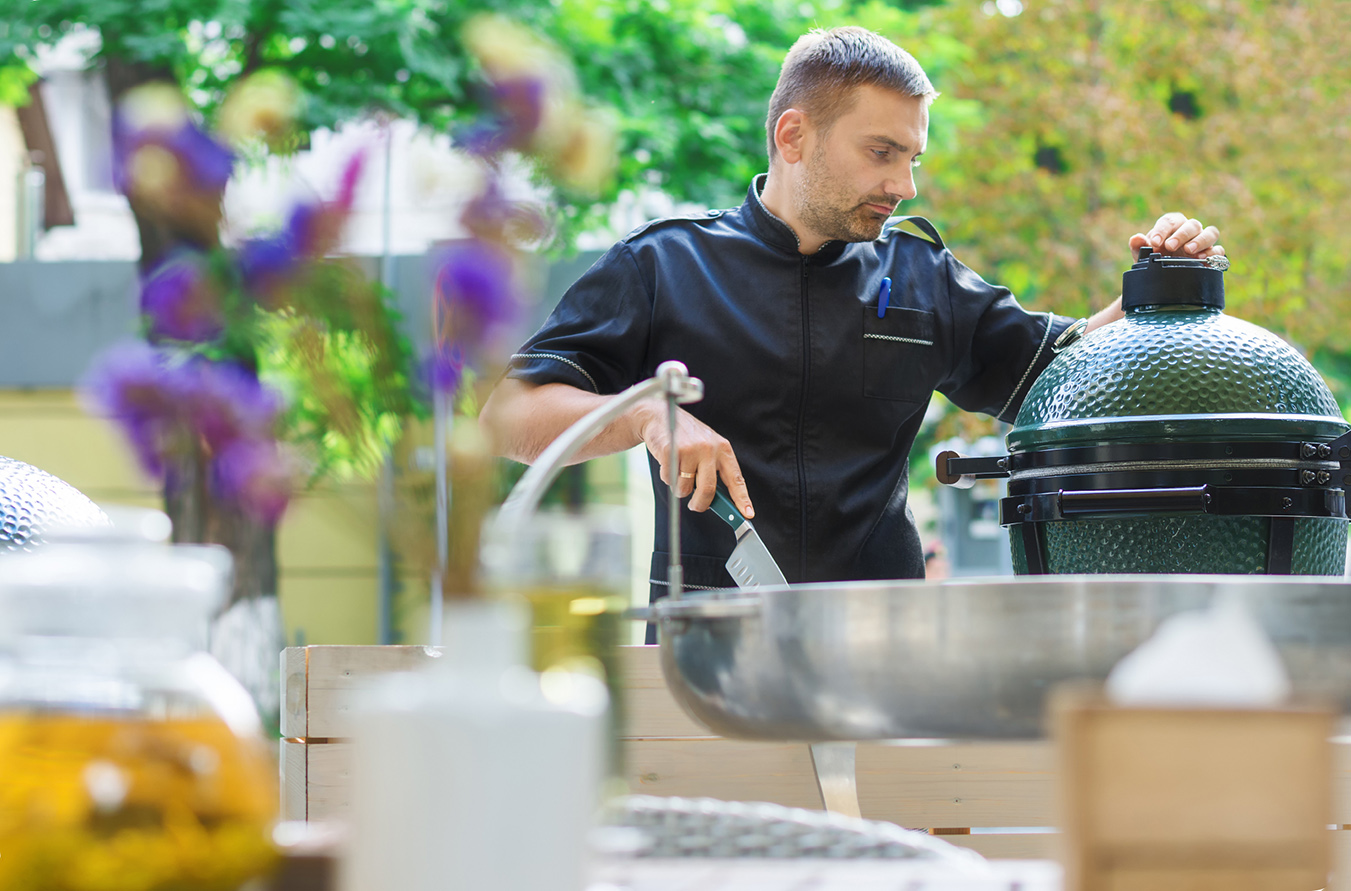 Chef service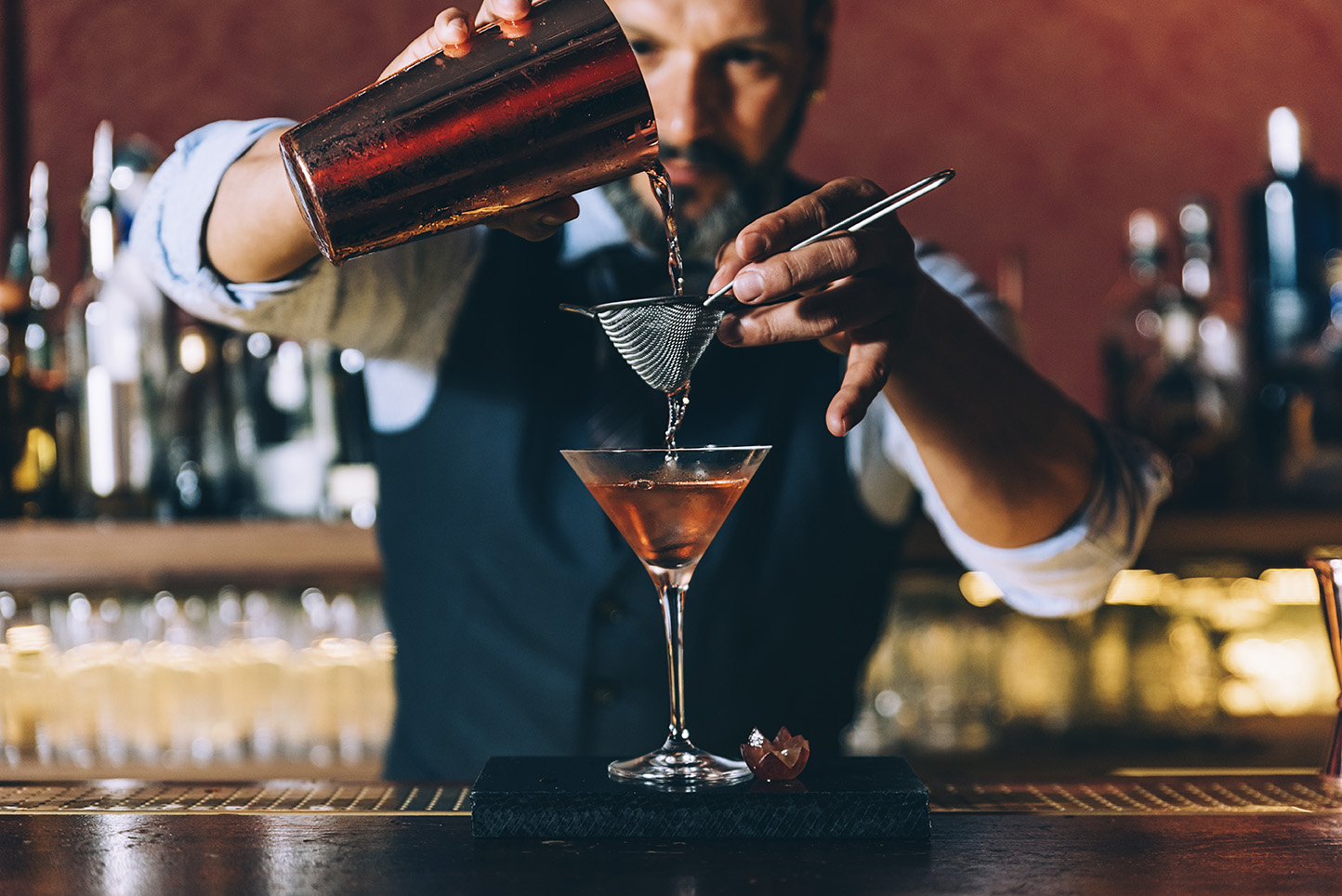 Barman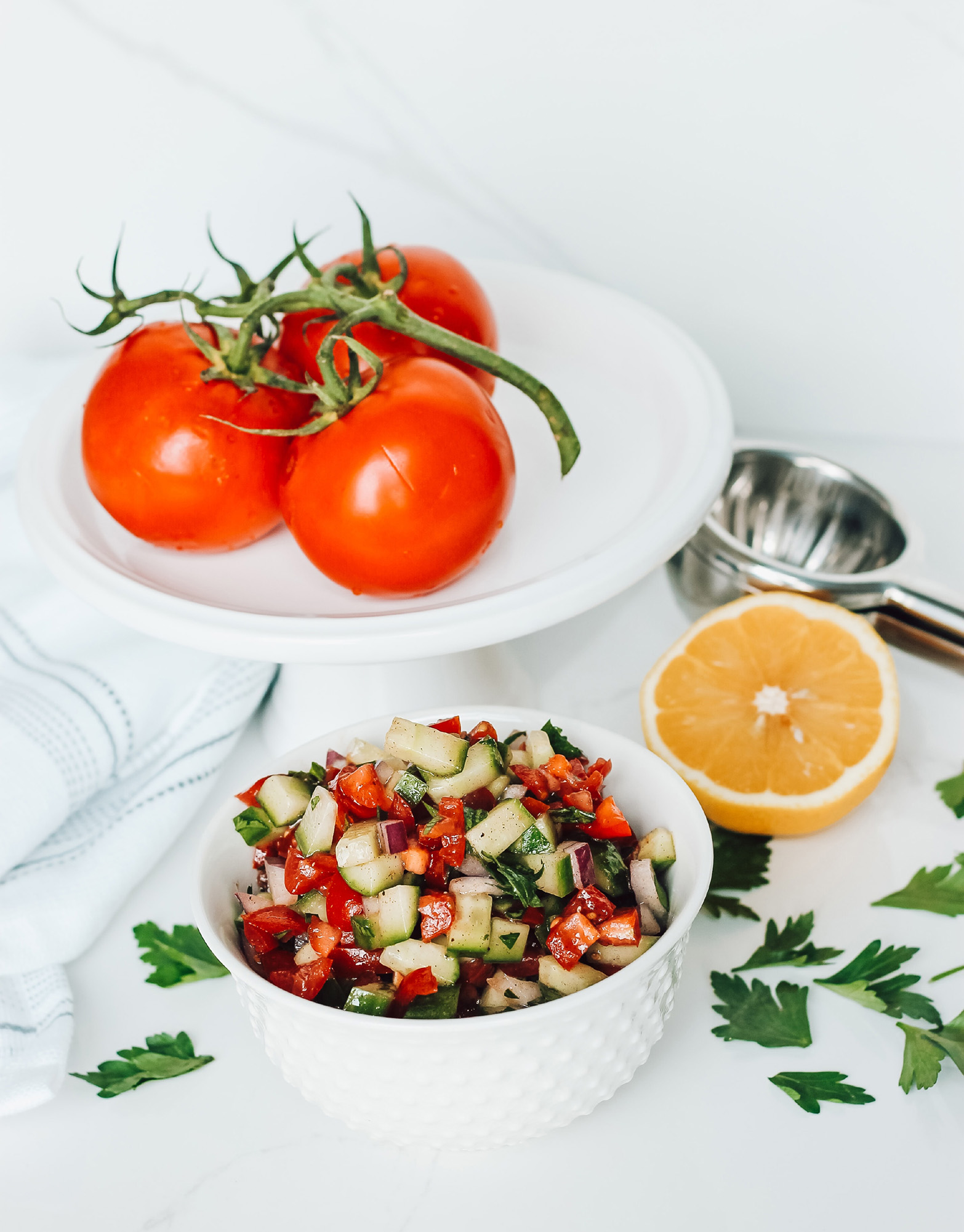 Fresh food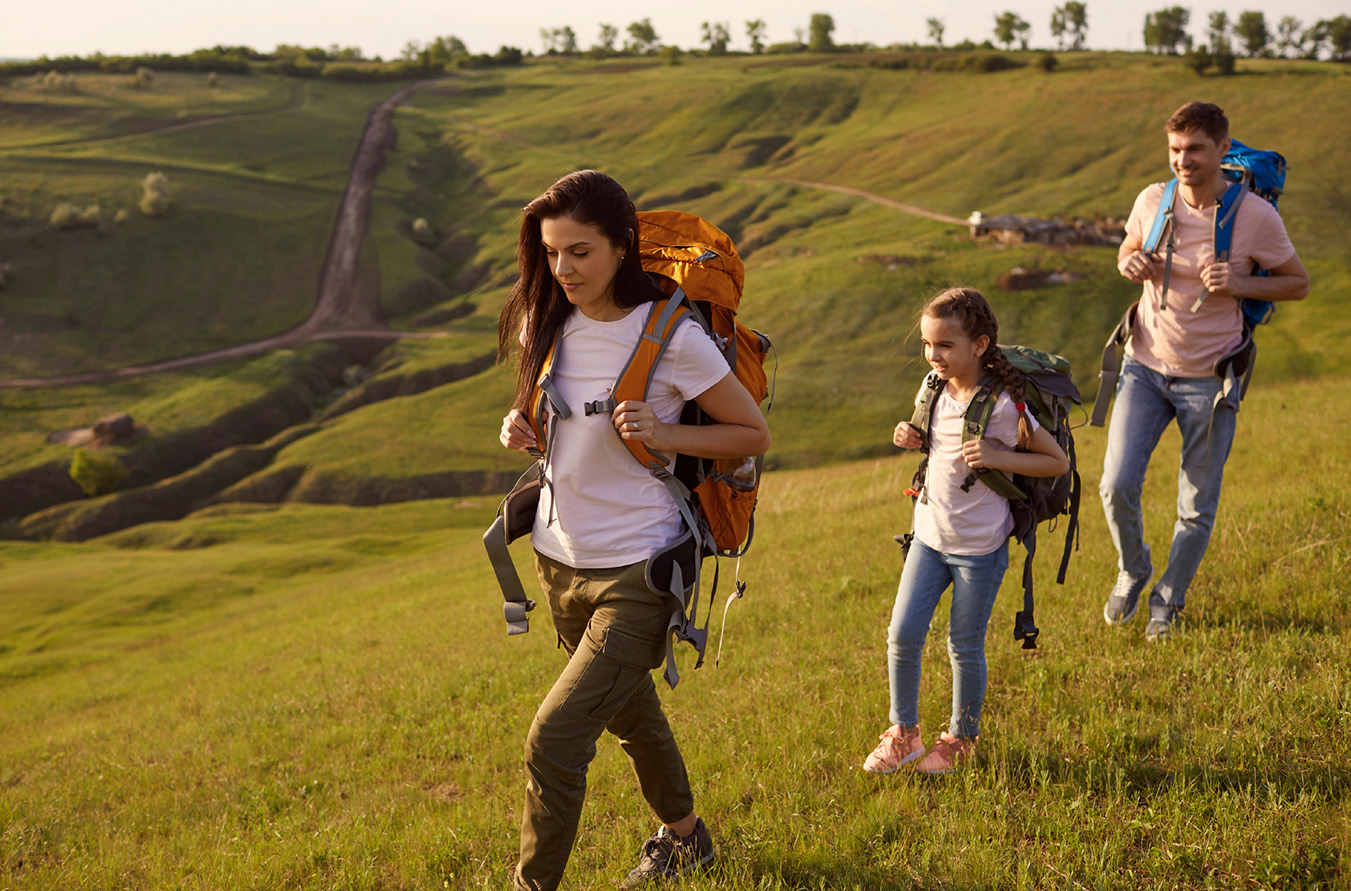 Activities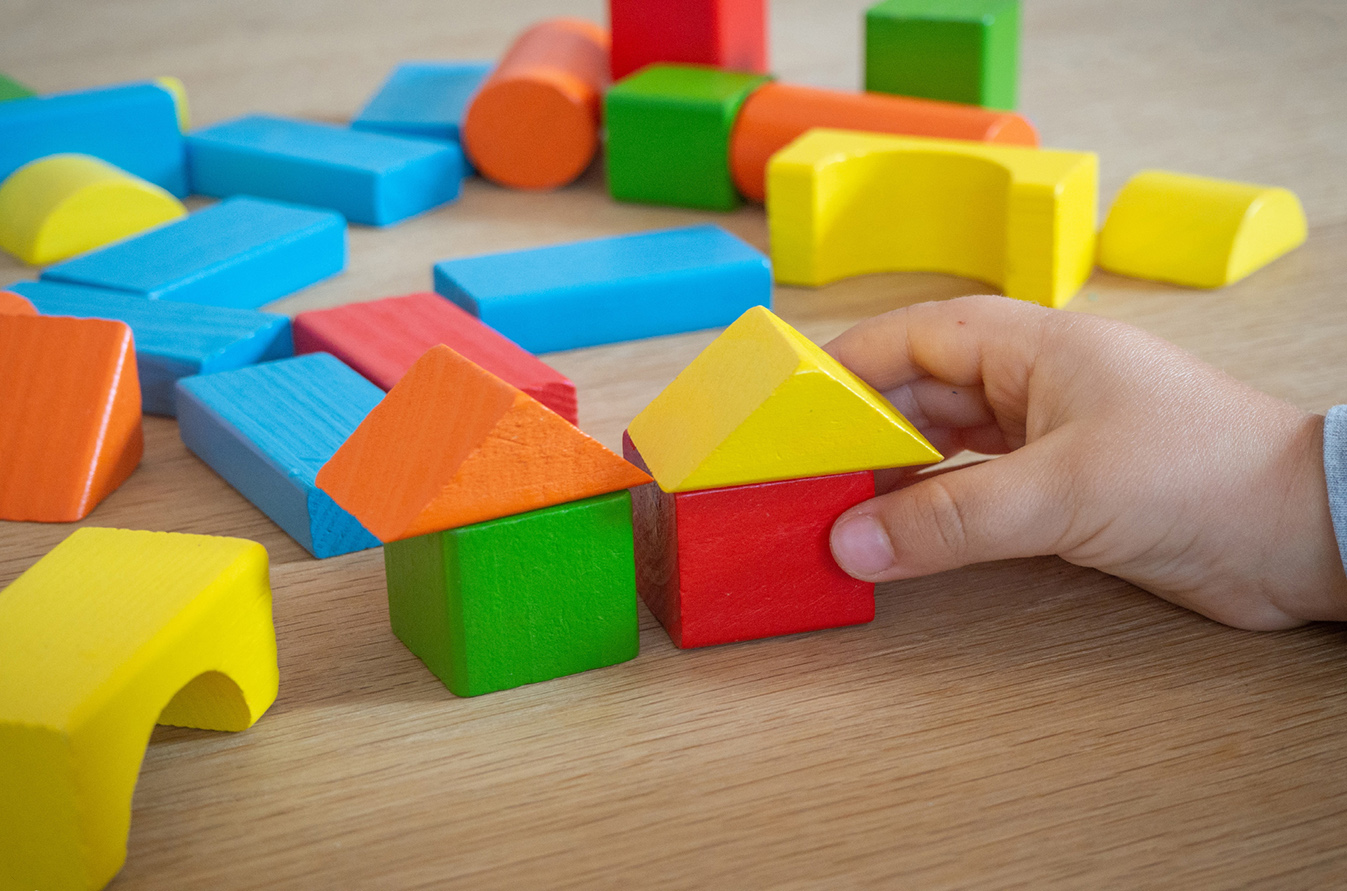 Babysitting
The ideal form of ownership
We have created a safe and functional model with clear rules, in which you can get a 1/8 share (maximum 1/2) of selected real estate at an affordable price, which you can then use as a co-owner according to your needs at least 6 weeks a year. You can easily sell your share at any time. You don't have to own the whole house to spend a few weeks a year in it.
The purchase price includes everything
Co-ownership
€ 113 900
€ 227 800
€ 455 600
44 days of stay per year
Including
Property price
Acquisition costs (taxes and fees)
Technical due diligence
Legal due diligence
Property upgrades and interior design
Full equipment
Ownership structure incl. associated costs and fees
Favorable shared costs
The costs of maintenance and property management, as well as energy, are a very crucial aspect in owning a recreational property. In the Tuseca model, these costs are fairly distributed among the 8 co-owners, and therefore the cost of owning such a property is much lower than usual for each owner. Consumption and energy during the stay is, according to online measurements, accurately charged to each of the co-owners who are currently using the property.
Monthly operating costs
Energy
Cleaning
Maintenance
Insurance
Property tax
Community fees
Basic services (internet, alarm, etc.)

Other monthly costs
Management of ownership structure
Facility management
Tuseca app

---
Total monthly costs
For 1/8 ownership
€ 125
44-day stay per year
*First 12 months promotion.